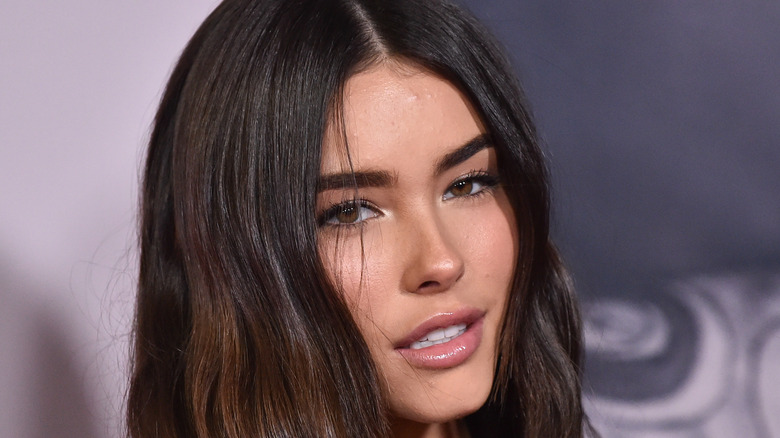 Madison Elle Beer made headlines and was the envy of every middle school girl when she was discovered on YouTube through none other than Justin Bieber when she was only 13 years old. Since then, she's been steadily working towards releasing her first full-length album and has released a plethora of hit songs throughout (via The Famous People). After years of hard work, her debut album "Life Support" was released on February 26, 2021, and critics agreed it was worth the wait. She also dropped a bombshell announcement on the "Zach Sang Show" letting fans know that she plans on releasing another album by the end of 2021.
Throughout the perils of her career, Beer has come out stronger than ever saying, "I hold value and if you can't see it and don't want me to have a voice, I am out." She added, "There are times where I haven't felt heard, and I think 'I won't back down,' I don't care how big and scary you are, if you're the head of a label, or a president … I will not be demeaned" (via The Forty Five).
Though she's built up a solid fan base (that's still growing), there's a lot that we don't know about the rising star.
Madison's first label dropped her because she wouldn't do this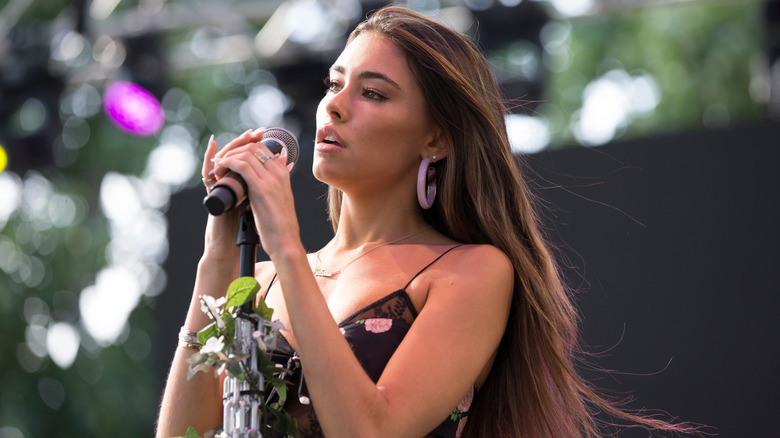 After initially signing with Island Records, Madison Beer was encouraged to stick to the pop genre. When she wanted to go her own way, they dropped her before allowing to complete and release her debut album. Along with that, all of the projects laid out for her were scrapped as well.
In an interview with BUILD, she talked about the heartbreak around the drop. "It took me getting my dreams and then having them, honestly, all ripped away from me to put me where I am now," she admitted. "I don't think I would be as artistic. I literally had everything taken away from me."
Within that limbo period, her mom managed her before signing with Epic Records in 2019. She announced the news in an emotional Instagram post saying, "Emotionally writing this but i'm so excited so say that after years of being an independent artist im now signed with @epicrecords thank you to my fans for getting me here. truly."
She would love to play the killer in a horror movie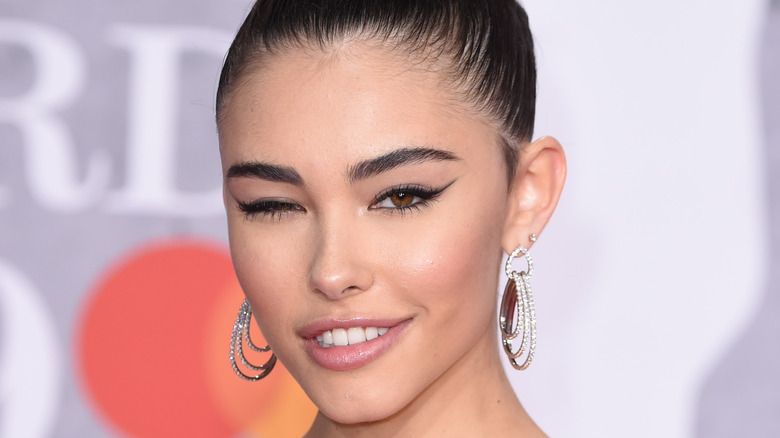 Despite being a well-known songstress, Madison Beer wants to dabble into the world of acting. 
In a 2018 interview with The Sun, Beer confessed, "I'm not opposed to acting, I do like to act. My dream role would be to play a murderer in a horror movie. 'The Orphan' is one of my favorite movies. I just love horror movies." Beer also added, "But I don't want to be getting killed. I want to be like the psycho." 
And while she looks to acting as a future endeavor, it actually plays a large role in her songwriting. She later revealed to the outlet that her one song, "Heartless," isn't based on her. Beer explained, "I based it on a Tumblr post I saw using wordplay and thought that's a cool concept. Most of my songs are written about movies or TV shows, they're not about me."
Madison is a bit obsessed with space and aliens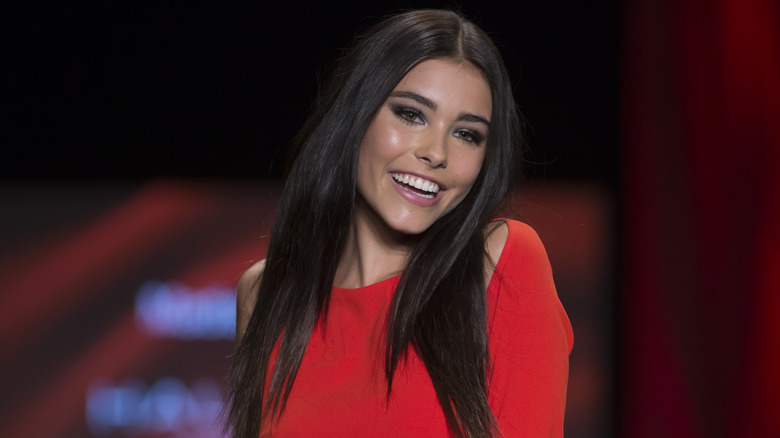 Madison Beer has always had a large fascination with space and aliens.
She even spoke about it in a 2019 interview on the "Zach Sang Show" through an analogy. "I think aliens are probably on a whole other dimensional journey," she explained. "Think about an ant hill. Imagine if there was an ant hill on the side of the road, and somebody was like, 'I'm going to build a highway here.' Would you destroy the ant hill or would you build the highway and not destroy the anthill?" She ended by saying, "We are so much bigger of a picture than tiny little ant hill earth."
Throughout the interview, she spouted interesting space facts about the speed of light and rocket ships, even shocking the interviewers. She ended the conversation by saying, "She'd love to go to space." And it makes sense since her Twitter location tag said "In the cosmos" for the longest time.
Madison doesn't believe in labels when it comes to her sexuality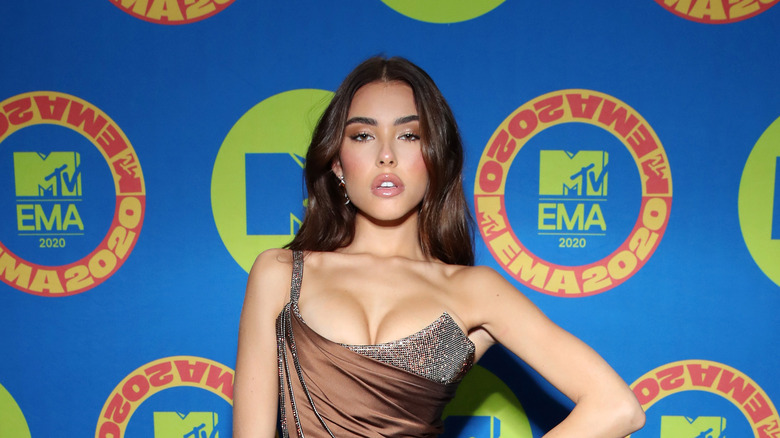 Madison Beer has had some star-studded relationships throughout her time in the limelight, but fans wonder if she's a part of the LGBTQIA+ community. 
Beer opened up about her sexuality in a YouNow chat with fans in 2016. According to Just Jared, she started by saying, "I'm not a lesbian, but I definitely love girls. I think girls are the most amazing things to ever happen to the planet Earth. I wouldn't categorize myself as straight because I think labels are really weird." 
She continued to explain that she's had romantic feelings for a woman before, revealing, "I've been in love with a girl before and I just don't think that's anything bad. I've really genuinely fallen in love with a girl." As many fans can recall, throughout Beer's career, she's been an avid supporter of the LGBTQIA+ community. 
Along with loving girls, she loves drawing girls. "I've been drawing my whole life, like doodling, but last year I kind of got really into it. I draw girls as my thing I draw," she shared on the "Zach Sang Show" in 2016. "I draw sexy girls. I like to draw girls."
One of her best friends is the creator of Rick and Morty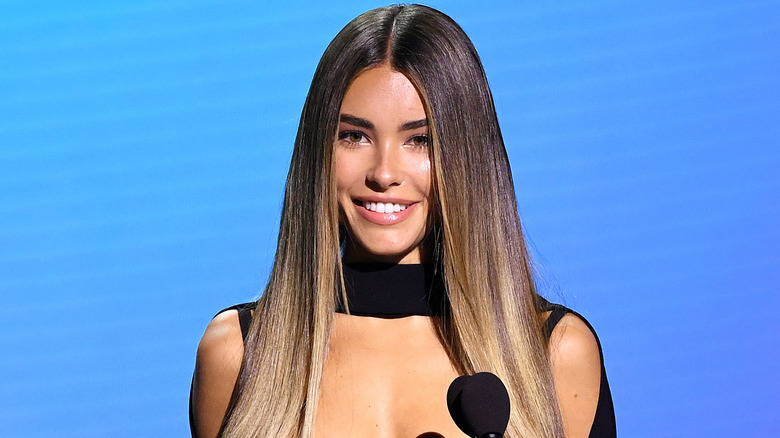 Madison Beer has a lot of celebrity friends from all around the industry. Everyone knows about her friendship with Justin Bieber, since he put her on the map of course. But did you know she's best friends with his wife too? 
Beer told The Sun, "I've known Hailey [Bieber] since I was 11-years-old living in New York. I don't know, I just look at them as normal people." Along with that, she's been linked with Selena Gomez, Drake, and Presley Gerber (via Insider). One of her most shocking and closest friendships is with "Rick and Morty" creator, Justin Roiland, and fans loved their phone interview with Interview magazine. 
Another friendship of her is a controversial one: David Dobrik, a now-shunned YouTuber who's well-known for his vlogs. She was frequently a guest star, but has yet to comment on the rape and abuse allegations against Dobrik and the rest of The Vlog Squad.
Source: Read Full Article