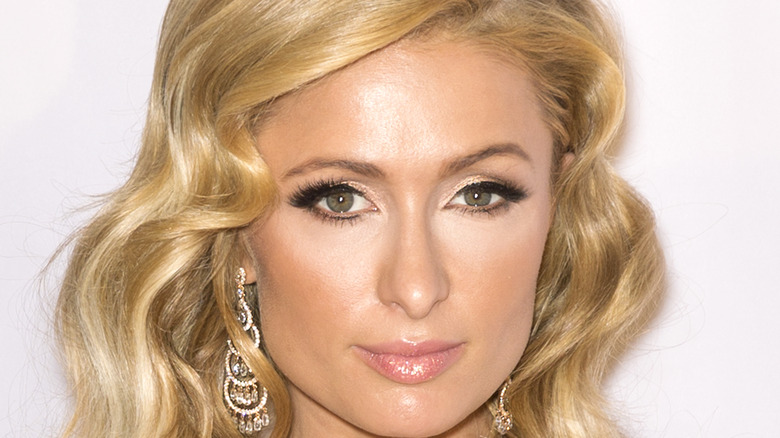 Ovidiu Hrubaru/Shutterstock
By Samantha Coulter/Aug. 24, 2021 1:31 pm EDT
In January 2020, international star Paris Hilton uploaded a YouTube video titled "Cooking with Paris." In the 15 minute video, the heiress taught her fans how to make her famous lasagna. "Cooking With Paris" went viral and prompted Netflix to want to produce a series of the same name (via People). The Netflix original focuses on Hilton's "lack" of experience in the kitchen and each episode is infused with the socialite's charm.
In a press release, Netflix said, "She's not a trained chef and she's not trying to be. With the help of her celebrity friends, she navigates new ingredients, new recipes, and exotic kitchen appliances." Each episode of the six-part series takes viewers from the supermarket to the kitchen, to the official tasting, which typically happens in a fully decked-out dining room. "Cooking With Paris" premiered on August 4, 2021, and the entire first season is currently available for streaming. Here's everything we know about Season 2 of the series.
Will there be a Season 2 of Cooking With Paris?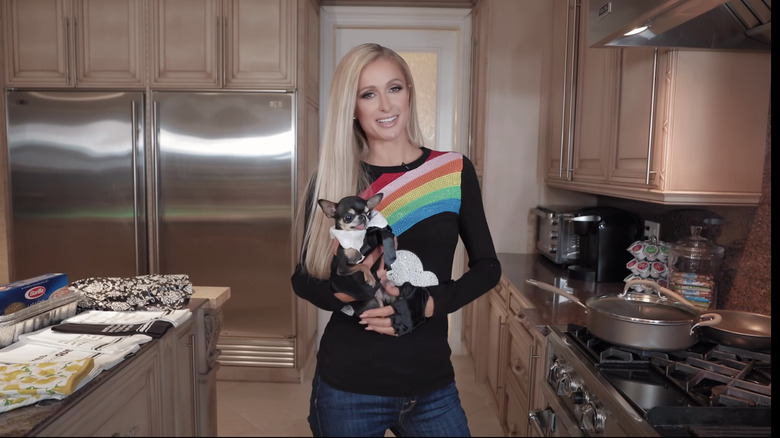 Following the release of Season 1 of "Cooking With Paris," the heiress' millions of fans are hopeful the cooking show will be renewed. However, Netflix has yet to reveal if Paris Hilton will return to the streaming giant for a second season of sharing her unique recipes. Considering Netflix typically likes to take a two to three month period to evaluate the success of its series before deciding whether or not to renew them (via Pop Culture Times), we'll likely have to wait for an official announcement.
Though many of Hilton's fans surely tuned in to watch the star stumble around the kitchen in couture, critics weren't so fond of the 40 year old's reliance on her "rich girl" persona. Independent rated the series two stars and branded "Cooking With Paris" "a wasted opportunity" to showcase the real Hilton. Variety echoed this sentiment, adding that Hilton needs to evolve with the times. The publication wrote, "If Hilton wants to keep us watching, at some point, it might help to actually create something greater and more lasting than a pose." Regardless of the reviews, Netflix will ultimately decide if Hilton will get a second shot at the series or not.
Who would appear in Season 2 of Cooking With Paris?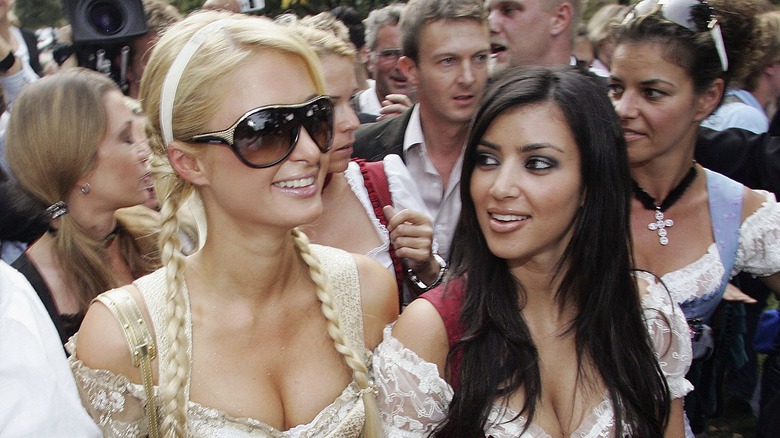 One of the best parts of "Cooking With Paris" is the celebrity guests. In each episode, Paris Hilton welcomes one of her famous friends into her home and shows them how to whip up a dish from her bedazzled recipe book (via Forbes). Her very first guest, Kim Kardashian, is one of the most famous influencers in the world and has a long history with Hilton. Other guests include singer Saweetie, who showed Hilton how to make her famous shrimp tacos, comedian Nikki Glaser, actress LeLe Pons, and Demi Lovato. The season finale even featured the reality star's sister, Nicky Hilton, and mother, Kathy Hilton.
If "Cooking With Paris" is renewed for a second season, Hilton will certainly have another round of amazing guest stars. She could potentially ask her infamous "The Simple Life" co-star Nicole Richie to help her out in the kitchen, tennis star Serena Williams, or even pop star Katy Perry. Another special guest fans would love to see is Hilton's fiancé, Carter Reum. Hilton gushed about their relationship in the Season 1 finale and would surely cook up something special with his help.
How to watch Cooking With Paris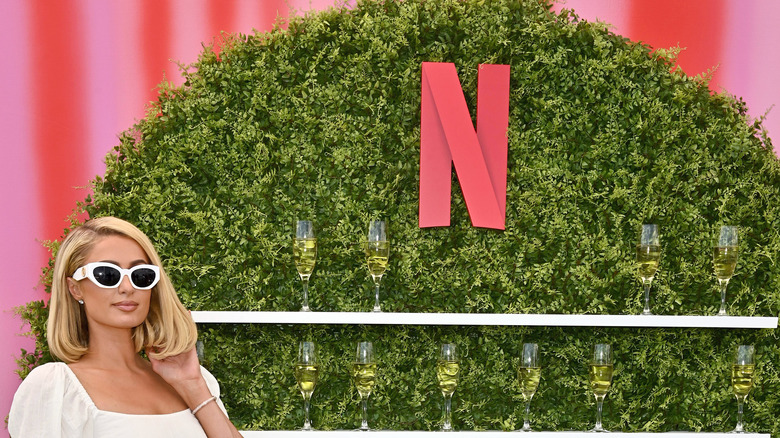 If you haven't had a chance to watch "Cooking With Paris" yet or simply want to rewatch Season 1, you're going to need a Netflix account — or a friend's password. The series is exclusively available on the streaming platform. If you're unable to access the series, you can still watch the original "Cooking with Paris" video series on YouTube for free. You can also watch clips of the Netflix series on her channel and see behind-the-scenes content.
If Netflix doesn't renew "Cooking With Paris" for a second season, the star may simply continue the series on her YouTube channel or another network may pick up the show. However, it's most likely that Netflix will want to retain the rights to "Cooking With Paris" and have the heiress film a second season for the streaming giant. Here's to hoping next August brings another season of Hilton "sliving" in her kitchen with a whole new set of celebrity guests and drool-worthy recipes. 
Source: Read Full Article