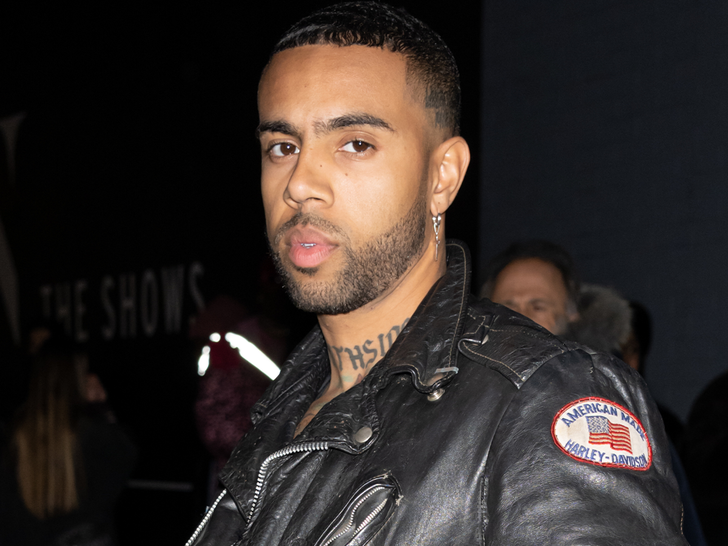 Vic Mensa's being sued by an ex-landlord, who claims he's way behind on rent … but the rapper says the landlord was operating an unsafe building, which led to a terrifying incident for Vic's girlfriend.
Attorney George Georgopoulos filed the suit on behalf of the property owner and claims while Vic was highlighting a flashy lifestyle on social media — pics of fancy watches and sports cars — he was failing to pay his rent.
According to the lawsuit, Vic now owes $8,340 in rent and late fees.
Waiting for your permission to load the Instagram Media.
Georgopoulos adds, his client "is left holding the bag of paying real estate taxes, maintenance, and other costs for the building while Vic Mensa continues to use and occupy the space without paying rent."
However, a rep for Vic says the landlord's way outta line here … telling TMZ the landlord actually "put the lives of Vic Mensa's family in danger, particularly his girlfriend." He points to a March incident when cops say someone broke into the place when his girlfriend was home alone.
Police records confirm a man was arrested and charged for breaking in to the apartment — and court records show that suspect has also been previously arrested multiple times for battery, and for violating the sex offender registry.
Vic thinks the landlord failed to take adequate security measures around the building despite numerous requests, so he moved out immediately after that incident … and, yes, stopped paying rent, because he no longer lived there.
The property owner's attorney is pushing back, claiming security was increased after the break-in, and Vic's back rent is overdue.
Source: Read Full Article