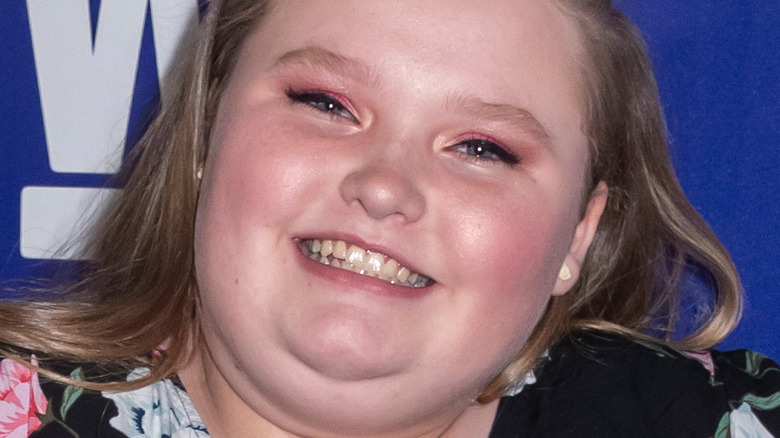 Sam Aronov/Shutterstock
By Shana Aborn/Aug. 29, 2021 12:32 pm EDT/Updated: Aug. 29, 2021 1:22 pm EDT
The young girl who once charmed audiences by strutting around pageant stages and spouting cute phrases like "sassified" and "redneckonize" is now a young woman of 16 who is trying to move on from her past. In a candid interview with Teen Vogue, reality star Alana Thompson told readers that she prefers not to be called by her famous nickname: "My mama did not name me Honey Boo Boo."
And while she's still a TV presence, Thompson's life is anything but glitzy. She is living with one of her older sisters, Lauryn Efird, while their mother, "Mama" June Shannon, works on staying clean due to the drug addiction that spawned her arrest for drug possession. The family drama, now playing out on "Mama June: Road to Redemption," is rough on the teen. "It's very, very hard," Thompson told the magazine. "It's something I'd wish on nobody, for real."
The interview paints a portrait of a young woman surviving — and even thriving — under difficult circumstances. Thompson is a good student who has a part-time job in addition to her TV work, and she plans to go to nursing school eventually. Her fans are sending congratulations and "proud of you!" messages to her Instagram account. Sadly, however, there are also snarkers trolling her page, and one of Thompson's sisters is having none of it.  
Anna Cardwell says her sister is beautiful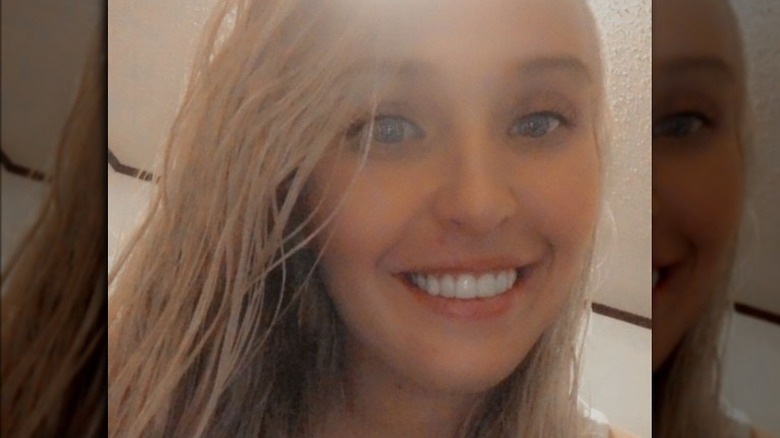 Alana Thompson has her share of body-shamers as well as fans — a phenomenon she says is actually being perpetuated by her generation. When she posted her photoshoot from Teen Vogue, comments included: "Are we glorifying morbidly obese people now?" and "Well, when you gain celebrity status, anything is possible, regardless of appearance." Others have scoffed at the idea of a teen who's not a size 0 posing for a fashion shoot.
"Everybody's all about body positivity, body positivity, until they see a body they don't like," Thompson told Teen Vogue. "I don't understand why people think this way." Neither does her family. Her oldest sister, Anna Marie Cardwell, was known as "Chickadee" during her time on "Here Comes Honey Boo Boo." She sounded off on the trolls in a recent interview with British tabloid The Sun. "Alana is beautiful," she said. "The modeling industry has gotten so much backlash for not having plus-sized models, now they're doing diversity with all different types of people and cultures. Basically, [Alana] is putting herself out there, and all the teens who are overweight now — she has given them the encouragement [to do it]." 
Cardwell, now 26, is a mom of two who boasts her own large group of social media followers, thanks to her time on the show and to her product endorsements (via HollywoodLife). She said of herself and her three sisters, "We are nuts for sure, but we all are beautiful. We all could be models."
Source: Read Full Article