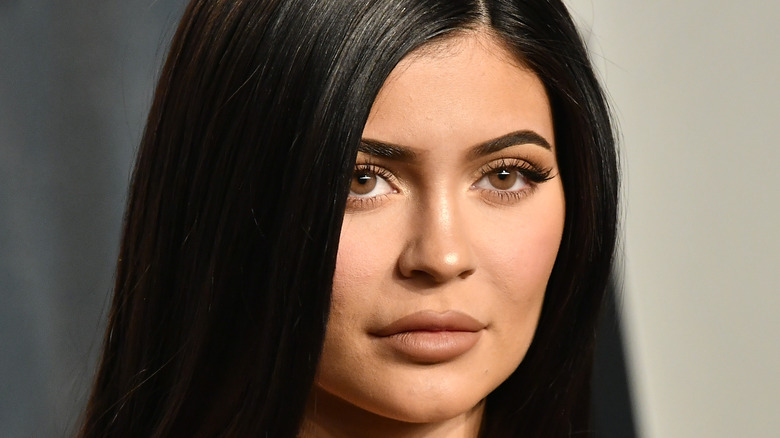 Although it might seem kind of quaint these days, there was a time not too long ago when the question of whether or not Kylie Jenner had gotten lip fillers dominated headlines and social media feeds in equal measure. It eventually became a plot point on "Keeping up with the Kardashians," as People notes, with the then-teenager admitting, "I'm just not ready to talk to reporters about my lips yet, because everyone always picks us apart … I want to admit to the lips, but people are so quick to judge me on everything." At the time, the Kylie Cosmetics founder reasoned it was simply a temporary fix for a deeper insecurity. 
This marked the first time Jenner publicly acknowledged doing anything to her lips outside of makeup, after years of denials. As ABC News reported, her older sister Khloe Kardashian defended Jenner's right to do whatever she wanted, but argued, "I think if you've done something though, it is right to cop up to it." Just a few years later, in 2018, the makeup mogul acknowledged on Instagram that she'd had all her filler removed, after a fan quipped that she looked more like herself. For years, Jenner has dodged the issue, but we finally know why she felt the need to get pumped in the first place. 
Kylie Jenner felt deeply insecure about her lips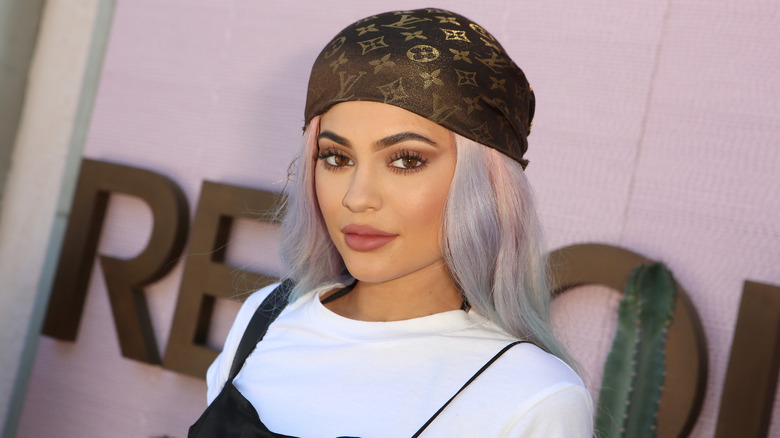 As the Daily Mail reports, during the first part of the highly anticipated "KUWTK" reunion show, Kylie Jenner confessed her love of makeup was actually borne from insecurity. "I didn't ever think about it until I had one of my first kisses," the mother of one admitted, adding, "I didn't feel desirable." The Kylie Cosmetics founder acknowledged she opted for lip fillers after a cruel paramour made fun of her. Jenner recalled, "A guy said to me, 'Oh, my God, you're such a good kisser, but you have such small lips,' or something like that. From then on, I felt … unkissable." Her love affair with fillers began at the age of just 17, after the reality star realized overlining her lips wasn't cutting it anymore.
Although she's past it now, the mini mogul revealed, "It just really affected me. I just didn't feel desirable or pretty." Her decision to not come forward about plumping her lips was due to the public's obsession with her famous family, which prompted Jenner to keep her pregnancy private too. In a 2015 interview with Complex, at the height of the lip filler controversy, Khloe Kardashian pointed out how Jenner hadn't had a normal upbringing. "Sometimes things bother her. She used to always take pictures covering her mouth," she noted, adding, "I didn't even know when she first did her lips. It wasn't noticeable, then it started getting bigger and bigger … That was something she just wanted."
Source: Read Full Article