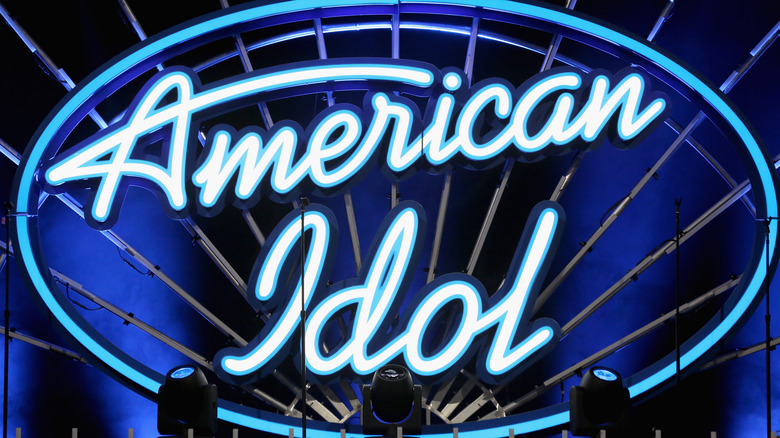 It might sound hard to believe, but "American Idol" has been on our screens for almost 20 years, first airing on Fox in 2002 with Ryan Seacrest and Brian Dunkleman hosting, and of course Simon Cowell, Paula Abdul, and Randy Jackson as the three judges in front of which numerous budding singers would try their luck (via Britannica).
While it's undergone plenty of changes in the years since, not least being revived on ABC in 2018 after a two-year hiatus, one thing never changes: there's always a whole load of drama and scandal. We could focus on the success of past contestants like Kelly Clarkson, Carrie Underwood, and Jennifer Hudson, but where's the fun in that? Instead, there's plenty of controversy to look back on. From feuding judges to hopefuls being removed from the show, "American Idol" has truly had it all over the years. 
Here, we look at the biggest scandals in "American Idol" history.
Season 2 sparked a voting scandal for American Idol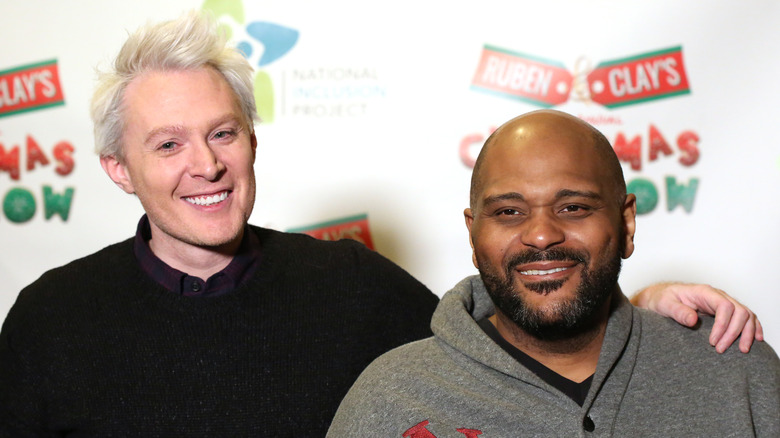 First, let's go all the way back to Season 2. The final two were Clay Aiken and Ruben Studdard, and Studdard became the winner in a closely fought battle between the two "American Idol" contestants. Indeed, out of 24 million votes, Studdard won by just 130,000 more votes, though the margin of victory had been stated as not only 130,000, but also 13,000 and 1,300 at various points (via Entertainment Weekly). Meanwhile, there were question marks over the validity of the public vote, with reports of the phone system being overloaded, causing 150 million votes to be dropped.
Despite the controversy, however, it doesn't seem to have had any lasting effects on the two guys. Aiken and Studdard have remained good friends throughout the years, and they've frequently been pictured together, even appearing alongside each other on their Broadway show, the "Ruben & Clay Christmas Show" from 2018 (via Deadline).
The scandal between feuding pop icons in Season 12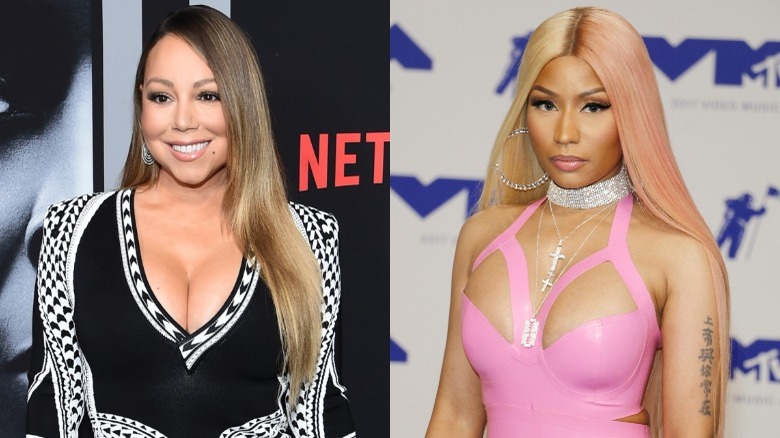 Over to the judges themselves now — and who can forget the famous feud between Mariah Carey and Nicki Minaj on the twelfth season of the show?
We first caught wind of the drama in October 2012, when a video leaked to TMZ showed Minaj shouting at Carey during an audition in North Carolina. Meanwhile, it was also claimed that Minaj said about Carey that "If I had a gun, I would shoot that b****" (via The Hollywood Reporter). The drama escalated to the point at which even then-President Barack Obama got involved, saying that the feuding pair would "sort it out" (via The Guardian).
To Barbara Walters on "The View" the next year, Carey revealed that she felt unsafe on the "American Idol" set and had increased her personal security (via HuffPost), while Minaj told Ellen DeGeneres that they were "just two big old divas" (via Digital Spy). Both stars lasted just one year on the judging panel before leaving for new projects, and it's thought that the feud has at least cooled a little since then.
American Idol judge Katy Perry surprised contestant with a kiss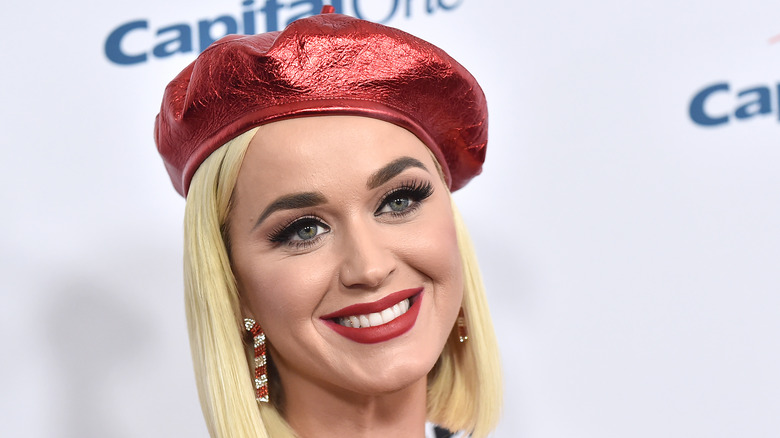 Another "American Idol" judge to come under fire was none other than Katy Perry. The singer joined the all-new panel when the show re-launched on ABC, alongside music legend Lionel Richie and country star Luke Bryan (via Metro), and remained on the judging panel for the following two seasons.
Oklahoma-based auditionee Benjamin Glaze revealed to the panel that he was yet to have his first kiss, and Perry invited him over to the judges table for a kiss on the cheek. When he went to kiss her on the cheek, she turned so that he kissed her lips instead. He looked surprised by the kiss and fell to the ground, while Perry high-fived the other two judges (via BBC News).
Afterwards, he told The New York Times that he felt "uncomfortable" with the kiss, and "wanted [my first kiss] to be special." While Glaze stressed that he didn't consider the kiss to be sexual harassment, the incident still sparked a debate around consent and double standards between men and women.
Caleb Kennedy was seen in alleged racist imagery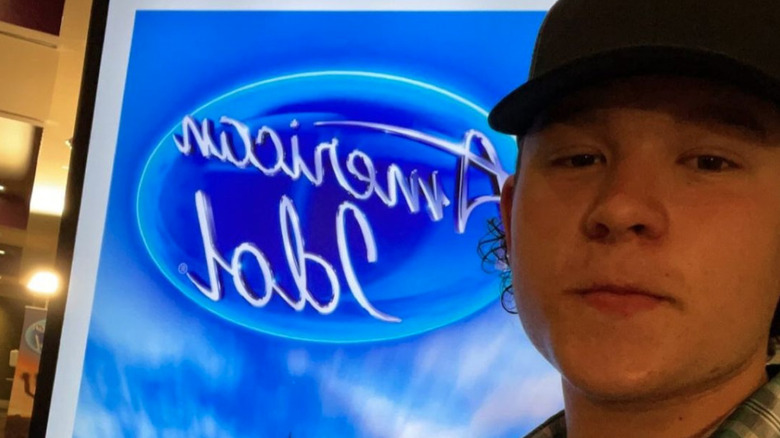 Here, we fast forward a number of years to a rather more recent scandal — from May 2021. Caleb Kennedy, 16, had made it to the final five of the competition, but was forced to withdraw after a video was uncovered of the teenager with somebody wearing a hood resembling those worn by the Ku Klux Klan (via CBS News). 
Kennedy confirmed on Instagram that he had left the competition, writing: "Hey y'all, this is gonna be a bit of a surprise, but I am no longer gonna be on American Idol. There was a video that surfaced on the internet and it displayed actions that were not meant to be taken in that way. I was younger and did not think about the actions, but that's not an excuse."
He was defended by his mother, Anita Guy, who told the Spartanburg Herald-Journal that the clip had been taken out of context, and that Kennedy "doesn't have a racist bone in his body."
Frenchie Davis was forced to quit American Idol over picture scandal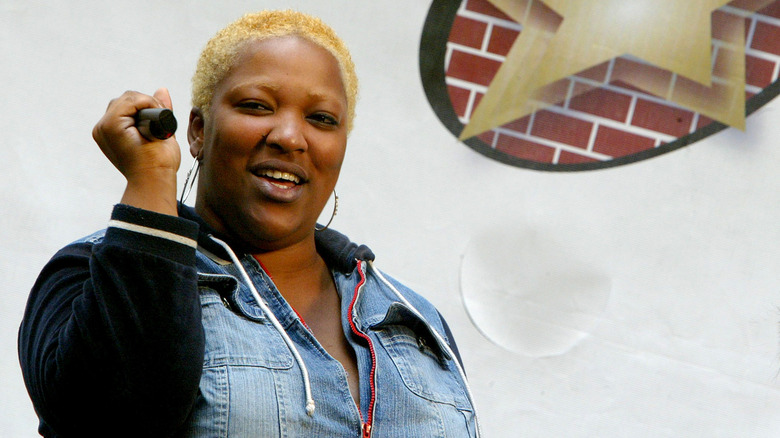 Of course, Caleb Kennedy was not the first "American Idol" contestant to have had their experience end prematurely. Back on the second season of the show, it was decided that contestant Frenchie Davis should not progress further in the competition due to topless photos taken a few years prior, when Davis was 19 years old. 
According to Davis, she'd been open about the pictures. "They had given us all this paperwork to fill out, background checks and that whole thing … I had a discussion with some members of the production staff and I exposed to them a piece of my past; that when I was 19 years old, I took some pictures" (via CheatSheet). While nothing happened at first, the decision was then taken to remove her from the show. "They had decided that because American Idol was a family show," Davis said about the controversy (via Reality TV World).
Despite this, four years later, similar pictures of another contestant were uncovered, but Antonella Barba was allowed to remain on the show (via MTV).
One American Idol contestant claimed he had an affair with Paula Abdul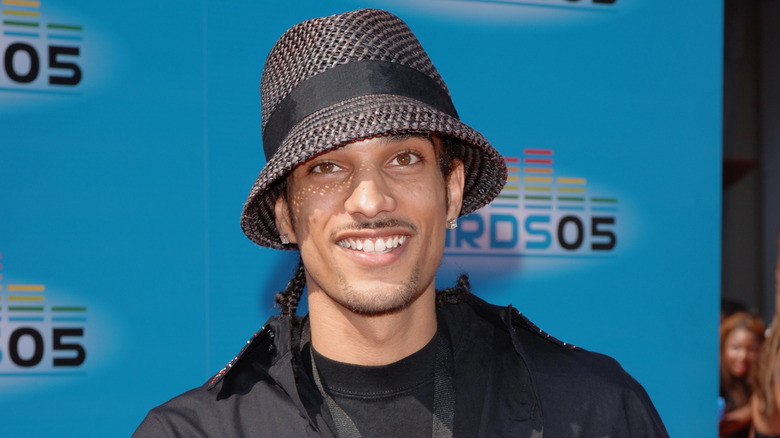 On the same season, it was revealed on The Smoking Gun that fellow contestant Corey Clark had pending criminal charges that he hadn't disclosed to producers — hours later, he was removed from the show. Two years later, he then claimed that he'd had an affair with Paula Abdul – of course, one of the judges at the time. According to The Hollywood Reporter, he later sued Fox in 2013 for defamation relating to comments made about both his exit from "American Idol" and the alleged affair with Abdul.
Clark also accused Abdul of helping him style his look and choose his songs in order to get him to progress further into the competition, and claimed that the real reason he was removed from the show was because he was "making waves" by getting his fellow contestants to insist on lawyers before signing contracts — something he claimed that Abdul had encouraged him to do (via MTV).
Source: Read Full Article