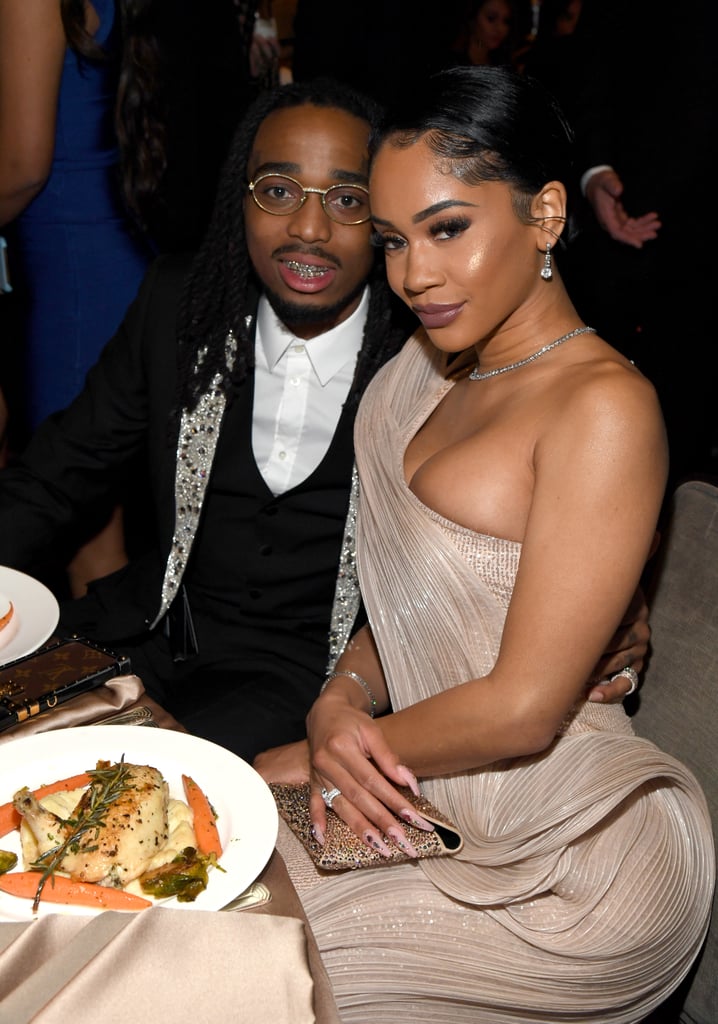 Saweetie's #RelationshipGoals Come With a Hefty Price Tag, and Fans Have Thoughts About It

Everyone has standards when it comes to dating, and for Saweetie, her standards are best met with a Birkin bag. In a now-viral video that went up on boyfriend Quavo's Instagram Live on Oct. 22, Saweetie explains what it takes to keep a woman like her by your side and it's not cheap. "If he not getting you a Birkin, if he not paying for your bills, then throw that n***a back to the streets, okay?" Saweetie proclaimed in the footage. Quavo, who must have a personal number to the Birkin factory by now since he and Saweetie are happier than ever, simply shrugs once Saweetie exits the video because hey, he's all set!
Though the moment was seemingly meant to empower women not to settle for anything less than the best, it's gotten mixed reviews from the online community. Most people seem stuck on the "Birkin" part of Saweetie's statement, noting that it's just not realistic for most people to afford that type of bag. One could argue that the Birkin bag is a metaphor that you can change to anything that suits your circumstances instead of taking it so literally, but it's the internet and people aren't here for that nuance! Most of the conversation around the video stems from the question of whether money should be a factor in your romantic relationship. Check out some of the reactions to Saweetie's video ahead, and remember, folks, if you can't give someone what they need, you don't need to be sending any snowflakes into their direct messages!
Source: Read Full Article