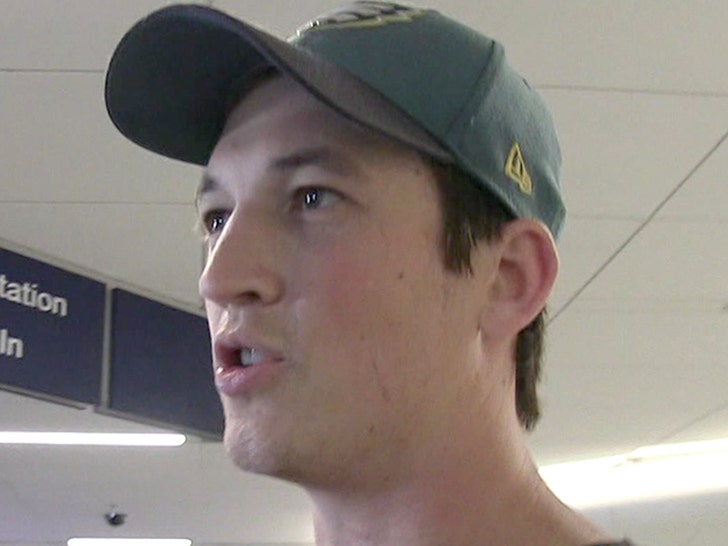 Miles Teller isn't going to have a pleasant return from an overseas trip — cops say burglars took full advantage of his absence and hit his home hard.
Law enforcement sources tell TMZ … someone broke into the "Top Gun: Maverick" star's Los Angeles area home last week. We're told they gained entry by smashing a glass back door.
The crooks ransacked Miles' entire house looking for loot, but right now it's unclear what all they took. Once the actor's back in town, he'll go through the mess to evaluate what, if anything, is missing.
We're told cops were alerted to the caper by Miles' home alarm, but the suspects made a clean getaway.
Our sources say they don't believe Miles was intentionally targeted. Instead, he might have fallen victim to a string of burglaries that have been plaguing the area recently.
As of now, police haven't made any arrests … but the investigation continues, and they're checking surveillance videos for clues.
We reached out to Miles' rep for comment, but so far no word back.
Source: Read Full Article