Can we please take a moment to talk about what a glow-up the Stark sisters have had since Game of Thrones debuted in 2011? Not only is Sophie Turner massively successful and casually married to a Jonas Brother, her IRL best friend and on-screen sister Maisie Williams is killing her career thanks to a starring role in The New Mutants. Yay, etc., but we're all here to talk about Maisie's personal life so let's cut to the chase.
Maisie has kept her dating life pretty under-the-radar for obvious reasons presumably related to a) trolls, b) the need for privacy, and c) Game of Thrones fans being somewhat intense, but she recently went public with her new-ish boyfriend Gendry Reuben Selby—who runs a modeling agency—and wow, they're cute as hell. Here's what you need to know about Reuben, where they stand, and who Maisie dated before he came along.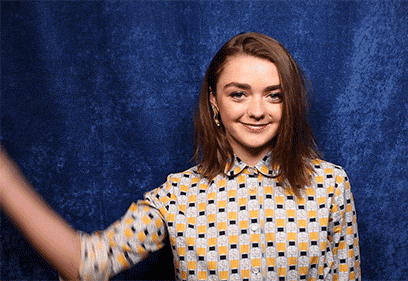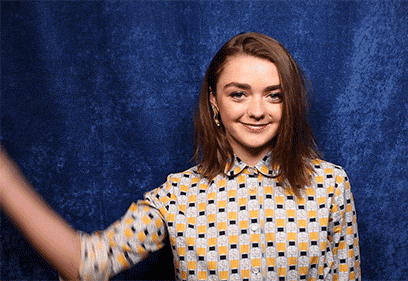 He Was Her Date to Sophie Turner's Wedding
And not only did they match their outfits, they matched their freakin' hair:
They Haven't *Confirmed* Their Status Yet
Butttt Maisie made reference to how her "boyfriend" thinks Jon Snow should have killed the Night King on Game of Thrones, so it's pretty obvious they're serious. And let's not forget they've made multiple appearances at events together—including Paris Fashion Week in January (which means they've been dating since at least early 2019):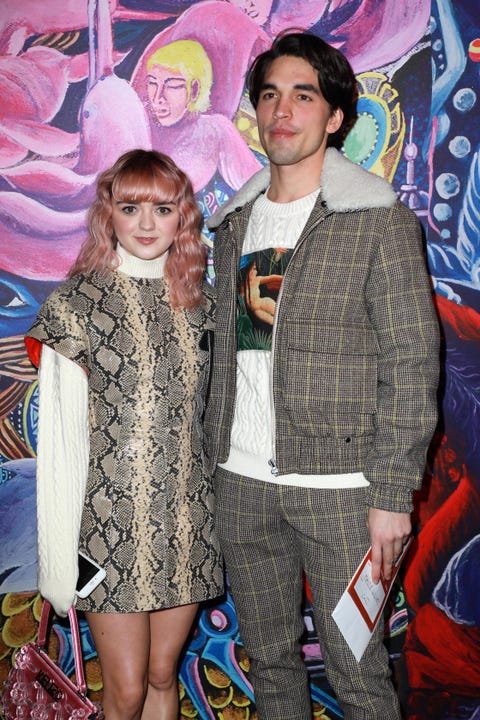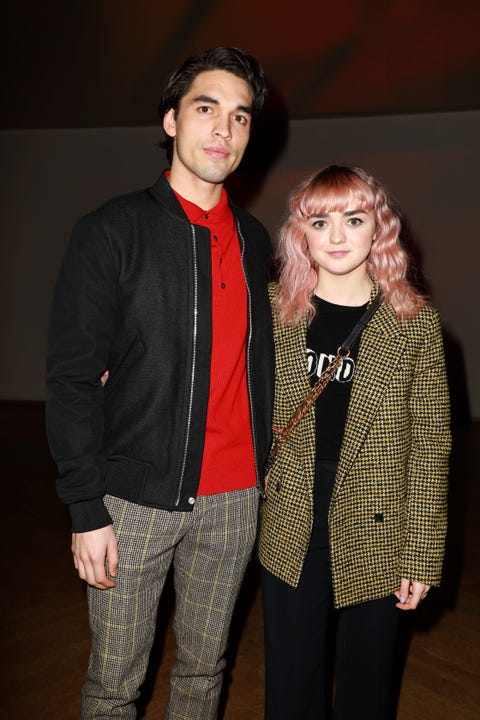 And this summer they hit up Wimbledon: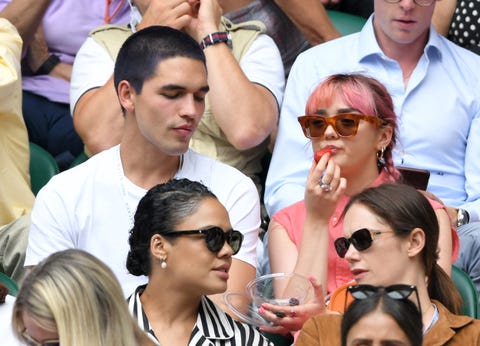 P.S. if you're wondering how they met, apparently Reuben was the communications director for Maisie's app, Daisy. Basically, they're former coworkers.
They're Definitely Still Dating Circa Right Now
At least that's the vibe I get based on this cuddly pic taken during New York Fashion Week on September 7, 2019: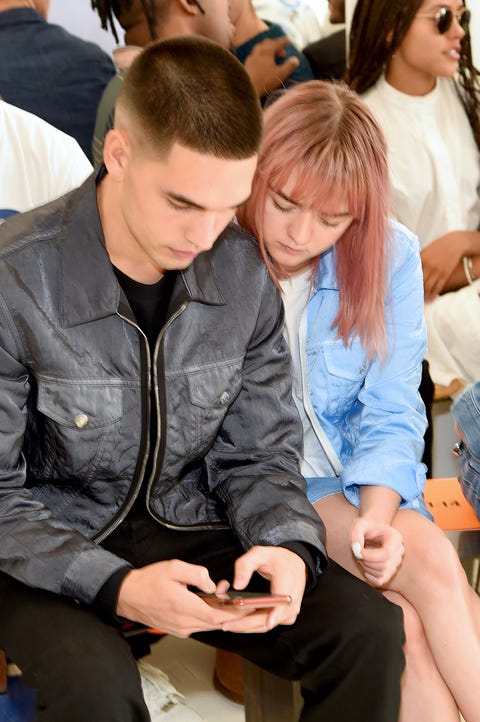 And this pic taken during London Fashion Week on September 13, 2019: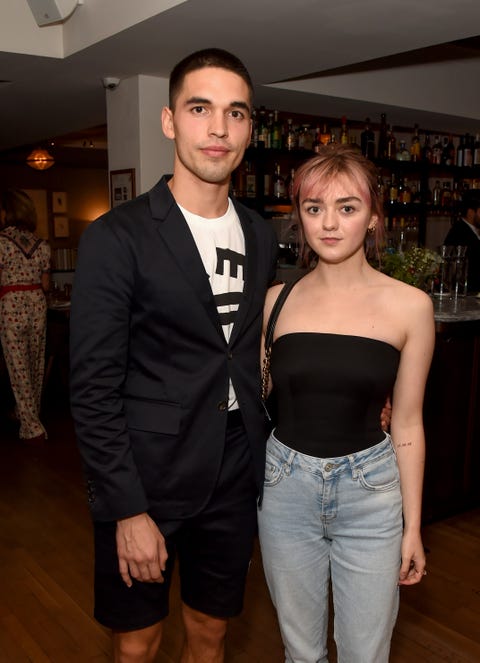 He Seems Super in Love with Her
For evidence, please see this dreamy photo:
And this dreamy photo:
Also this dreamy photo:
And this dreamy photo—which, NOTE, was taken all the way back in August 2018.
But! Reminder That Maisie Used to Date Ollie Jackson
Maisie and Ollie were together for a few years, but they stopped appearing in social posts together around mid-2018 (ahem, which is when she started hanging with Reuben). But before that they were all up on each other's IG—and even went to the season 7 premiere of Game of Thrones together:
Mollie (IDK if that's a thing, but) started dating around 2015—at least judging from a 2016 InStyle interview, in which Maisie said, "We've been together for over a year. I guess you could say things are getting pretty serious… People feel it's strange that someone who's famous can go out with someone who's normal. I don't meet anyone else. Maybe I'm doing it wrong, but I don't go to all these parties. I don't meet the other young, male actors. I just like normal people, I guess."
No offense to Ollie fans, but Reuben and Maisie are pretty cute, so please feel free to climb aboard this ship with me. Ahoy.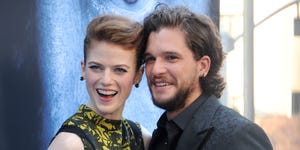 Source: Read Full Article