On Netflix's Lucifer, the title character, Lucifer Morningstar, can draw out the deepest, darkest secrets of unsuspecting humans. Now, the actor who plays The Devil, Tom Ellis, has revealed some details about his own life, including what's on his television playlist.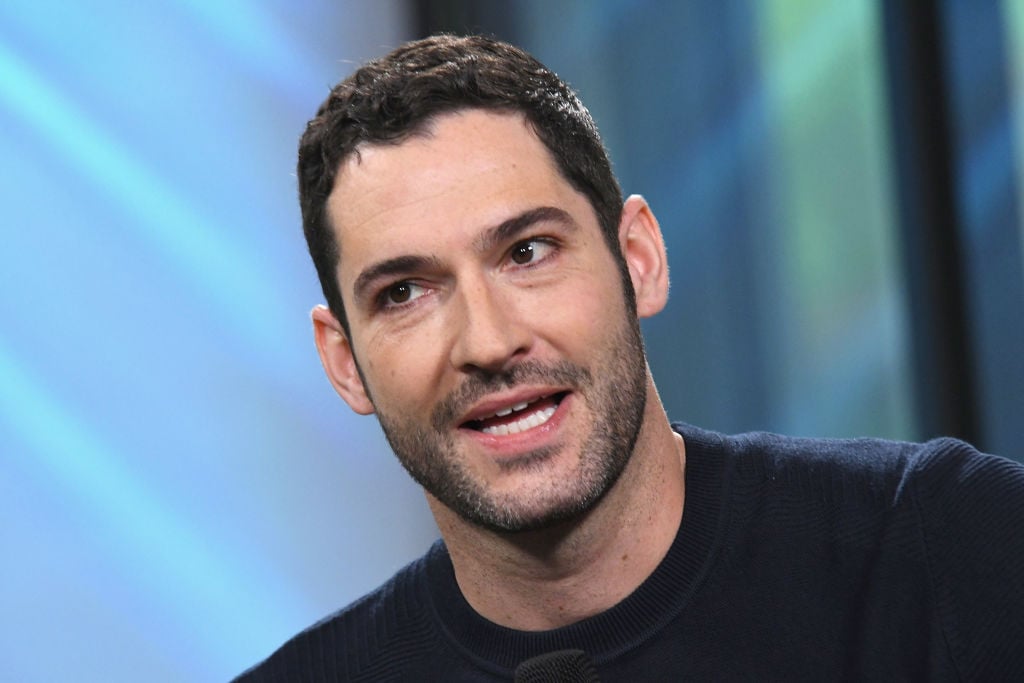 Tom Ellis watchesNetflix and Hulu
Ellis headlines Lucifer,but he isn't just an entertainer. He is also a fan who appreciates othercontent. The actor spoke with Men's Health magazine and opened up about whichtelevision shows he has enjoyed during the COVID-19 quarantine and beyond. Andlike his fans, there is a certain show that the star admits torevisiting.
Although Lucifer'shome is Netflix, Ellis digs shows from various sources. He told Men's Healththis about what shows he has discovered recently:
"During lockdown, whatTV shows have I stumbled across to lift my spirits? The truth is — not many tolift my spirits. I've seen some very good stuff. Normal People,which was fantastic on the BBC and on Hulu, Dead to Me Season 2 [was]fantastic."
Tom Ellis explained thelasting appeal of 'Friends'
Aside from the hot newshows on Ellis' radar, he has one throwback show in his cue. For his viewingpleasure, the star relives episodes of Friends. In his interview withMen's Health, he explained why.
"I think if we'relooking to be uplifted in our household, we always go back and watch episodesof friends because we know them all, they're always funny, it reminds us of abetter time, and it's got that air of nostalgia about it. So, Friends fordefinite."
'Lucifer' Season 5 iscoming soon
RELATED: 'Lucifer' Star Tom Ellis Was in These Shows Before Becoming the Devil
Similar to the Friendsrepeats that Ellis likes, Lucifer is a binge-worthy series and awelcome escape for many fans during the coronavirus pandemic. The witty banter,likable characters, and far-out storylines from the show entertain the audience,many of whom have re-watched the first four seasons on Netflix.
Fans will not have to wait much longer for the premiere of Lucifer Season 5. Ellis retweeted a tease from his newest co-star, Dennis Haysbert, who plays Luci's father, God. In the tweet, Haysbert teased Lucifer's return, which is slated for August 21. The former 24 scene-stealer wrote this:
"Looking for a new showto binge? Check out seasons 1-4 of the series Lucifer on Netflix! Thatway, you'll be ready when I join the cast in season 5!"
"Even if I haveseen the first four seasons about 10 times, if "God" tells us to seethem again, hoping that the next season will arrive as soon as possible, wewill obey,"tweeted a fan in anticipation of The Almighty finally making an appearance on Lucifer.
'Lucifer' Season 6 is onthe horizon
RELATED: What is 'Lucifer' Star Tom Ellis' Net Worth?
The first four seasonsof Lucifer are currently streaming, and Netflix will release season 5 intwo eight-episode arcs. Also, negotiations to bring the supernaturaldrama back for season 6 have been wrapped up successfully, according to RadioTimes. So, if what you truly desire is more of Lucifer,things are looking up. Viewers can look forward to at least two moreseasons with The Prince of Darkness.
Source: Read Full Article