Listen up, One Direction fans!
Recently, Louis Tomlinson told ODE Entertainment that he believes his band — featuring mates Harry Styles, Niall Horan, and Liam Payne — will reunite sometime in the future!
The 27-year-old dished:
"I do think it will happen. I'd certainly have something to say about it if it didn't… I think it's inevitable."
However, the Just Hold On singer said the matter is all about timing, explaining:
"'When?' Is the big question. And that's something that none of us really know the answer to at the moment… I feel like what's most important is when we do get back together, we're all on the same page and we all have done what we want to do individually."
The songwriter added:
"I think that's vitally important for when we get back. It's just 'when' as far as I'm concerned, but I don't know the answer to the question 'when' yet."
After the British act revealed they were going on hiatus in 2016, each member has released solo music.
However, it is unclear if Zayn Malik — who left the group in March 2015 — will participate in a reunion. His relationship with the boys sounded rocky at best.
As for Tomlinson, we reported in March that his little sister Félicité Tomlinson passed away at the unthinkably premature age of 18.
Reportedly, the young model and fashion designer suddenly collapsed at her studio apartment in West London. After a friend reportedly called 999, she was declared dead at the scene. Reportedly, her death was due to a suspected heart attack.
Other than Louis, Félicité had five other siblings: Lottie, twins Phoebe and Daisy, and twins Ernest and Doris.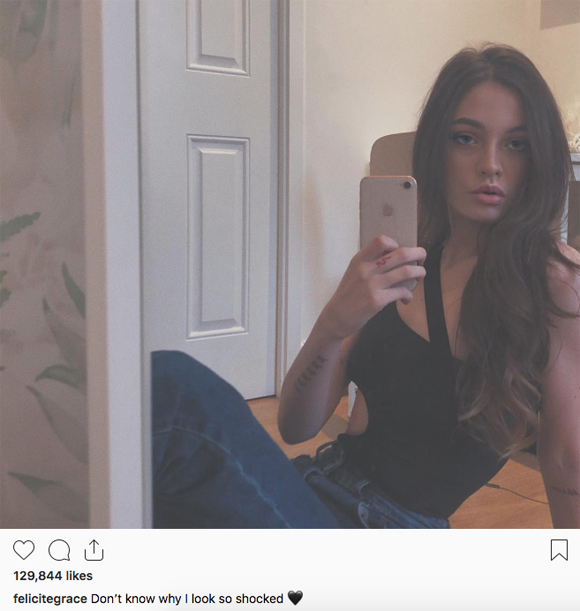 In April of this year, the musician seemingly opened up about his sister's death — and how it relates to his music — by writing on Instagram:
"Someone recently said something very interesting about how so many people focus on the 'end game' without enjoying the doing. I've been thinking a lot more about what success means to me. I feel like I've ben mistranslating it for the last 3 years. Everything I've ever known, in my career, is straight down the middle pop. My expectations and aspirations are all shaped around my experiences, as much as I try and stay realistic I couldn't help but crave a 'hit' single. It's because of this that I've spent so long on this album, trying to fit into top 40 radio when in fact maybe I should start with what I love and work from there instead of trying to write to a more specific formulae."
He continued:
"Over the last few weeks I've put a lot of things into perspective and in fact what I should be doing is forgetting about perception and to a certain degree worry less about being defined on commercial success. I'm not here to compete with the likes of Drake and Ariana Grande. I'm here to make music I love and make my fans proud to say they're a fan. Turning a page today. Enjoy today and enjoy the ride! Don't get lost on the way up.'"
In December 2016, Louis' mom, Johannah Deakin, passed away following a battle with leukemia.
Source: Read Full Article