https://www.instagram.com/p/CeerHpsP2fn/
Here's the Pride month story you didn't realize you were waiting for: Kristen Stewart is putting together a gay ghost hunter show. Kristen along with Scout Productions (the Queer Eye Team) and stylist CJ Romero have put out a casting call for all paranormal-curious to audition in this ambitious new endeavor. According to Kristen's video plea, the qualifications they're looking for are people with some interest or background in the spirit realm and that they be a member of the LGBTQIA+ community.
Kristen Stewart has a new project in the works.

CJ shared a clip of Kristen announcing the news on Instagram, telling fans: "I am scarily excited to announce that I'm teaming up with Scout, the producers of Queer Eye, Legendary, The Hype, on the most gayest, most funnest, most titillating queer ghost-hunting show ever."

"We need to find the most incredible LGBTQ+ ghost hunters, paranormal specialists, mediums, psychics, investigators," she continued.

CJ added in his caption, "Are you a medium, historian, ghost hunting expert… and also a member of the LGBTQIA+ community?? Well if so, please go to the link in my bio and apply today!!!! Can't wait to see what you ghouls bring us!"
[From Just Jared]
I'm not going to shock anyone by telling you I'm all for this. I love ghostly stories, as is well known. Granted, I don't have the first clue what the angle is to this project since they give no details in the call for casting. But I like Kristen and she's making an effort to select LGBTQ projects that represent the community well. Plus, Scout Productions has put their energy into staking a claim for representation that is respectable, fun and positive. The common goals appear to be playful in a largely untapped genre for LGBTQ. I love it. I find Kristen's involvement interesting. Partly because I had no idea she had a tooth for spooky things but also because her Twilight legacy makes it funny, I'm sorry. I hope she leans into that for kicks.
There is a precedent to this, a YouTube series called the Queer Ghost Hunters. They had three seasons that ended about five years ago. They still have a Facebook page, although it hasn't been updated since March of last year. But the premise is what I hope Kristen's show resembles: queer folks looking for queer ghosts whose stories have been ignored. And what a rich history those 'hunts' will reveal. Unfortunately, a sad history, but if you believe in the idea of ghosts, most are souls whose business or story is unfinished. Usually due to an injustice (or many). That's an incredible oversimplification but it's the gist of it for space purposes. Think of the people who suffered due to their sexual orientation and their story was buried right along with them. Even if you don't give a whit about ghosts, the history alone would be fascinating. We'll see. I'm going off assumption here. I hope they'll contact the Queer Ghost Hunters or maybe even enlist them because they had some great ideas folded into their series. For instance, they would come out to their ghosts to make them feel safe to do the same. Again, maybe you don't believe in ghosts, but think of the statement that makes, watching a person using their sexuality as a safe space for a scared individual to find solace.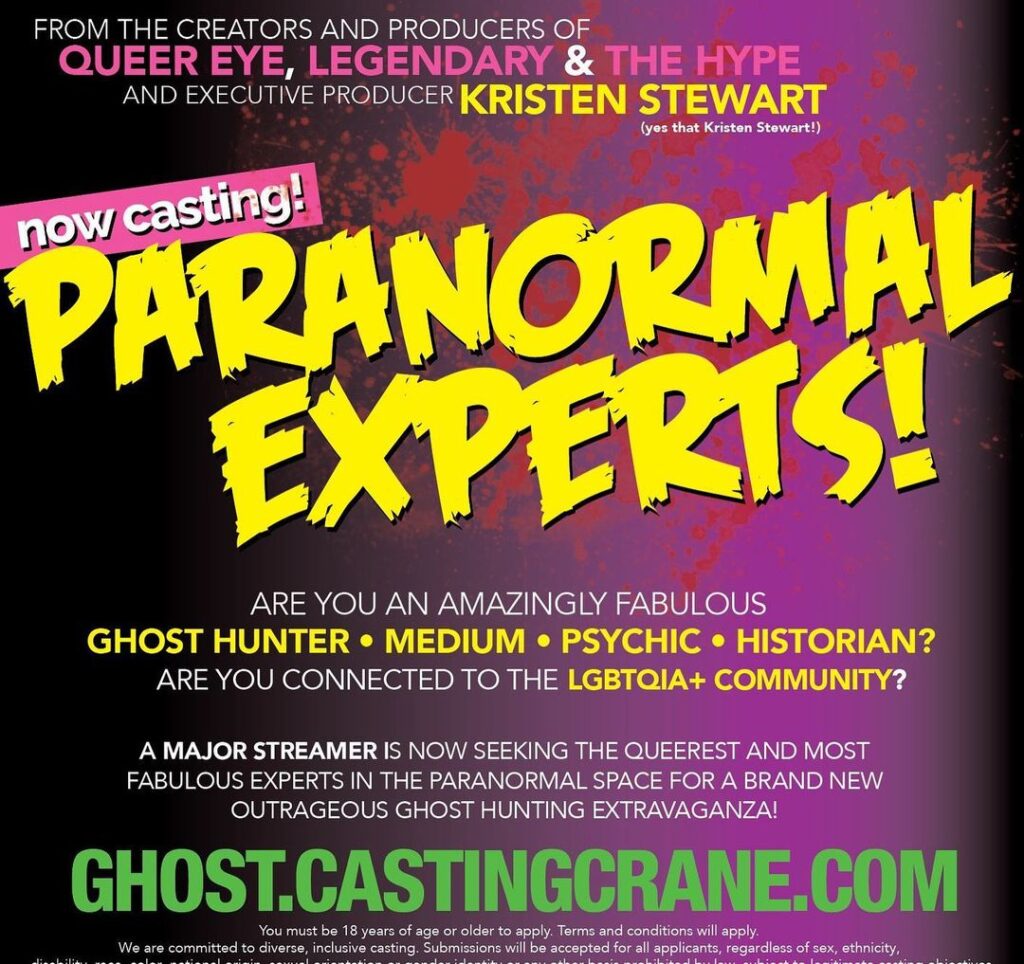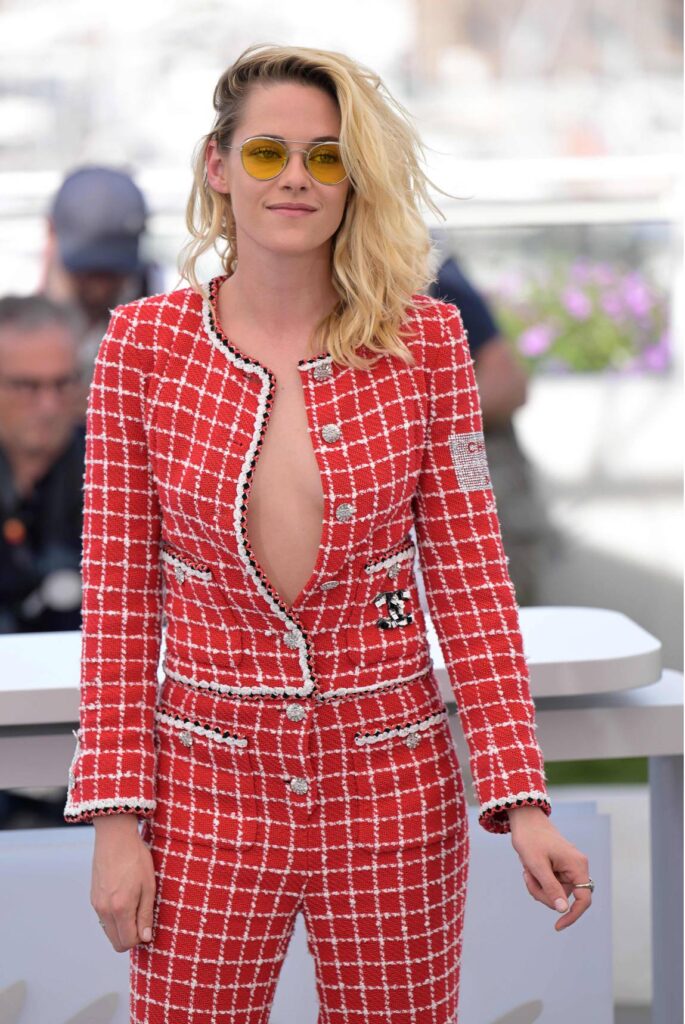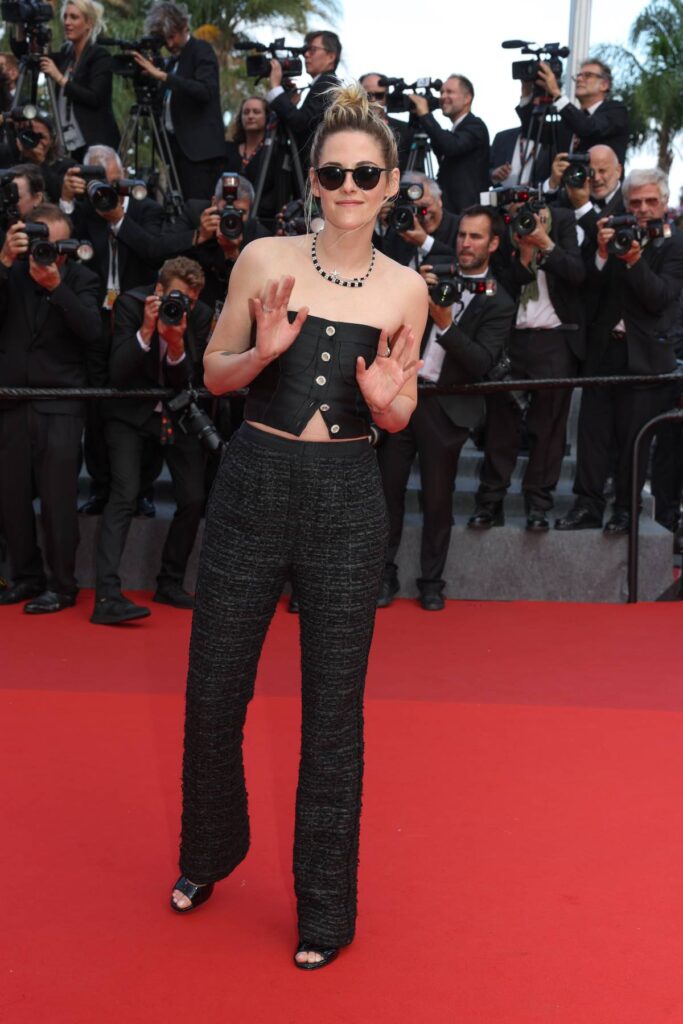 Photo credit: Instagram and Avalon Red
Source: Read Full Article