When Season 1 of the Sex and the City reboot aired, some fans felt the show was incomplete without Kim Cattrall's Samantha. Many are hoping she'll return for future episodes. But unfortunately, Cattrall is "done" with the character and insists she won't ever appear in And Just Like That. 
Samantha was missing in 'And Just Like That' 
And Just Like That picks up with Carrie (Sarah Jessica Parker), Miranda (Cynthia Nixon), and Charlotte (Kristin Davis) as 50-somethings in New York City. The first season follows Carrie as she forms a new friendship with Seema (Sarita Choudhury) following Mr. Big's (Chris Noth) death.
While Carrie grieves, Miranda explores her sexuality, finds a new love interest, and befriends her professor. Charlotte also widens her social circle, while being the ultimate mom to her two young kids.
All the while, Samantha is missing. According to Carrie, Samantha is away in England. And she ended their friendship because she's upset Carrie fired her as her publicist.
However, while Samantha isn't seen on the show, she's still there in dialogue. After Big's death, she sends flowers to the funeral. And when Carrie reaches out to her, Samantha responds via text.
Why Kim Cattrall isn't going to be on 'And Just Like That'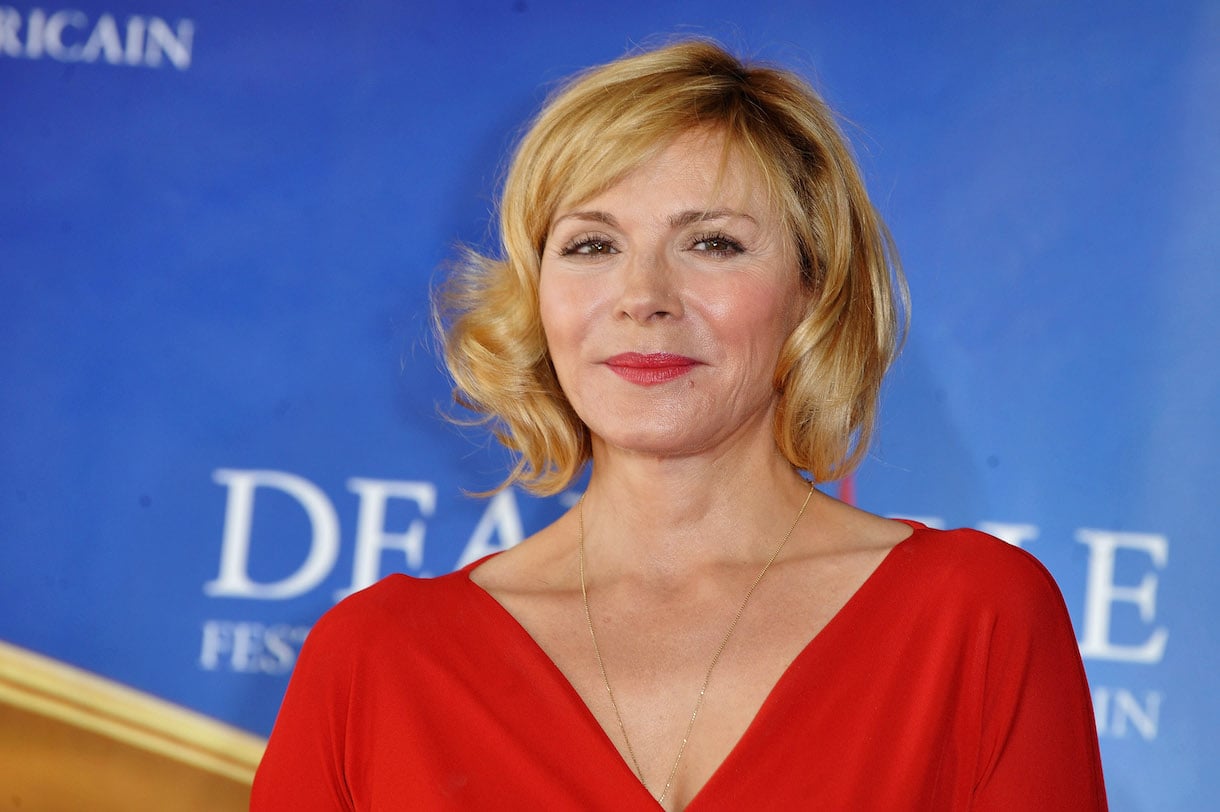 Cattrall left the Sex in the City franchise after the second film was released in 2010. She's done other projects since, including two current series — How I Met Your Father and Queer as Folk. But she recently told Variety that she has no interest in reprising her role as Samantha in And Just Like That.
"Everything in me went, 'I'm done,'" Cattrall said, recalling how she felt after filming Sex and the City 2. "Everything has to grow, or it dies. I felt that when the series ended, I thought that's smart. We're not repeating ourselves. And then the movie to end all the loose ends. And then there's another movie. And then there's another movie?"
While suggesting Sex and the City was a show made for a different time, Cattrall gave the outlet a definitive answer on her potential return. "That's a no," she insisted. "It's powerful to say no."
Kim Cattrall brushes off Sarah Jessica Parker's comment about not wanting her to return 
In the past, Cattrall cited Sex and the City's grueling film schedule and her frayed relationship with co-star Sarah Jessica Parker as her reasons for leaving the franchise. In early 2022, when Parker was asked if she'd be OK with Cattrall returning to the fold, the actor suggested she wouldn't.
"I don't think I would," Parker told Variety. "Because I think there's just too much public history of feelings on her part that she's shared."
In her recent chat with Variety, Cattrall said that she hadn't read Parker's comments. But upon hearing them, she noted that it doesn't matter since she has no plans to return.
"Well, it would never happen anyway," Cattrall said. "So nobody has to worry about that."
Source: Read Full Article