In today's awkward news, we have Jessica Mulroney posting a sweet throwback pic on Instagram from Meghan Markle's wedding, before quickly deleting it. Meghan and Jessica are reportedly not on great terms, so this recent event brings up two questions. 1. Why did Jessica post the pic in the first place? 2. Did she really think no one would notice that she deleted it?
We definitely noticed, that's for sure. She captioned the photo of one of her twin boys carrying Meghan's veil with, "I see this and pure joy." Mkay. It seems a bit suspicious that a photo that's associated with positive memories would be wiped from her feed.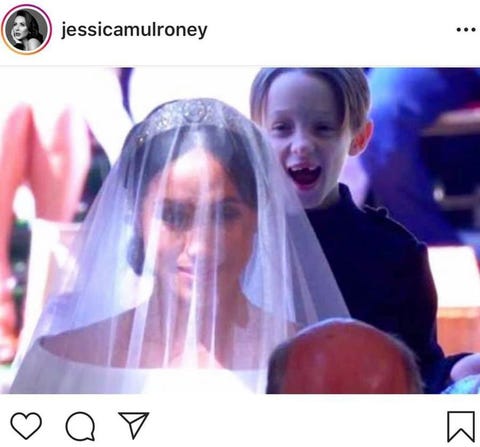 In case you need a refresher: Meghan was reportedly extremely upset after Jessica brought up their friendship during a "discourse" she had with lifestyle writer Sasha Exeter. According to Sarah, Jessica used her "textbook white privilege" to threaten her career after Sasha asked industry peers to support the Black Lives Matter movement.
"That was hugely offensive to Meghan and the deciding factor for her," a source told Us Weekly. "Meghan considers the relationship to be done." As if that wasn't bad enough, an additional source spoke to The Sun, saying, "Jessica's team have made it clear that she feels completely ditched by Meghan and fears she is going to cut her out of her life for good. She's completely distraught and devastated because Meghan has done nothing to stand up for her publicly. Jessica is terrified she will never work again."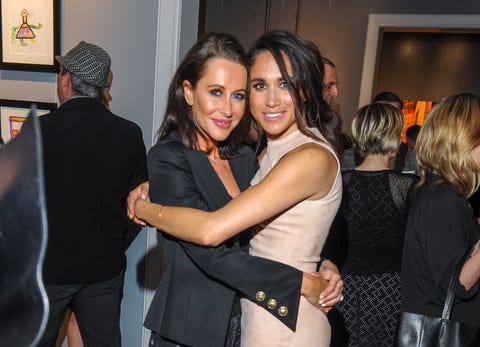 Before their falling out, Jessica and Meghan were super close and had been friends for a decade. Since they're no longer hanging out, Jessica's career is suffering because she lost her royal edge.
"She is losing so much work from brands who loved her connection to Meghan in the past but now feels she has become toxic," the source continued. "All it would take is for Meghan to go out on a shopping trip with Jessica to show she still has her support. But the clear indication is that there's not going to be any show of support like that. It's a brutal blow after a 10-year friendship. Jessica has been there for Meghan through thick and thin."
I don't know about you, but I doubt Meghan and Jessica are going to be friends again anytime soon.
Source: Read Full Article