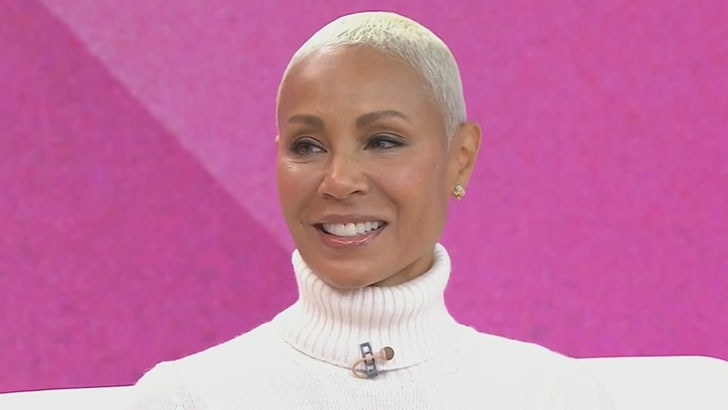 Jada Pinkett Smith says her memoir revelations have actually made her and Will Smith closer than ever — and she's also vowing their bizarre love for each other is the last stop.
The actress sat down for another interview with Hoda Kotb of 'Today' … and she reflected on all the aftermath of her spilling a ton of tea about her personal life — including the fact that she and Will haven't been involved as a couple since 2016 … living separate lives.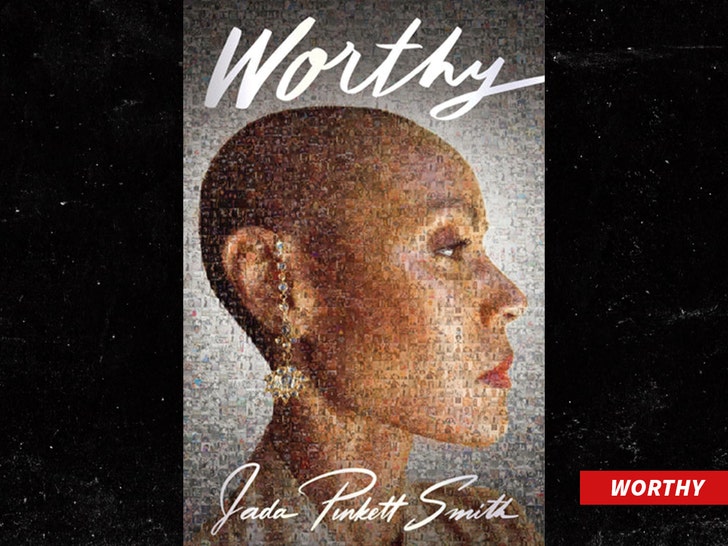 Hoda asks how all the revelations have affected things between her and Will … and, surprisingly, Jada says opening up the way she did has helped them bond even more.
There's another surprise from Jada's remarks here … she says there'll be no other "loves" for either herself or for Will, saying their relationship is the end-all, be-all in terms of their romantic lives. That's what we can gather anyway … Jada didn't clarify what she meant.
In any case, what JPS makes clear is that she and Will are NOT getting divorced … going on to note that they actually still really love each other, in their own weird kind of way.
One thing Jada clarifies is the lingering question of why she and Will carried on the charade for as long as they did — and she explains they needed time to figure out exactly what they were and what they wanted, and simply weren't ready to go public with their situation. The big takeaway here is that Jada is content calling Will her "life partner" … seemingly for good.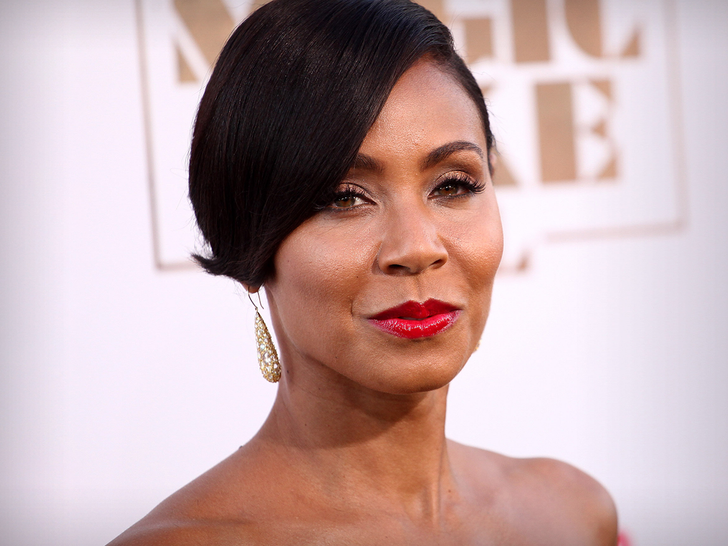 Now, in terms of how Will has responded to all this … obviously, his first comments were reported this weekend in a NYT interview — where he sounded supportive of Jada.
Waiting for your permission to load the Instagram Media.
He continued to address the saga in a tongue-in-cheek Instagram post Sunday … showing off a video of himself on a boat, apparently sailing the open seas. Will pretends to be napping and waking up to a bunch of phone alerts, noting he can sleep through anything.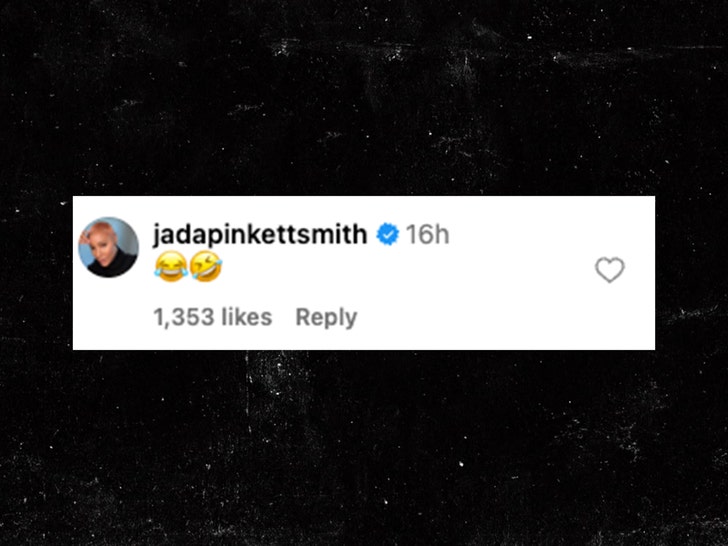 His caption reads, "Notifications off" … and Jada actually replied to that with laughing emojis.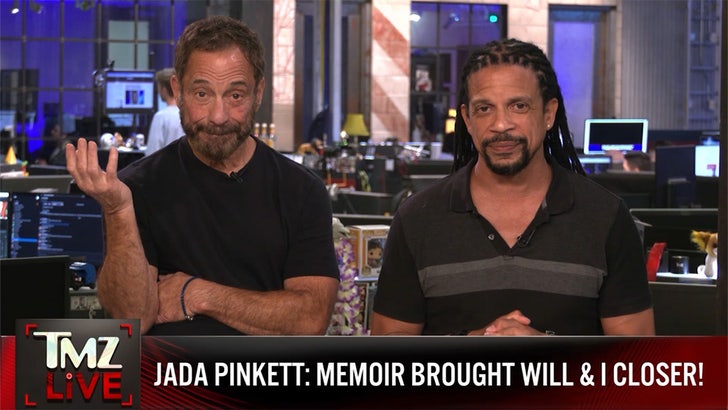 Sounds like they're both comfortable with everything as it is — which we suppose is all that matters. 🤷🏽‍♂️
Source: Read Full Article