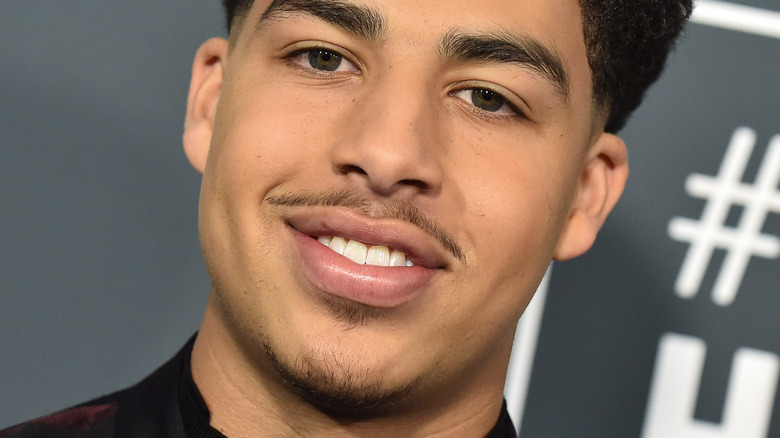 "Black-ish" will be returning to ABC for its 8th and final season January 26, 2022, according to The Hollywood Reporter. But before that, the series, which already has one Emmy win, is up for six Primetime Emmy Awards at this year's show on September 19 (via the Television Academy). Over the past seven seasons, "Black-ish" has launched the careers of its younger stars, like Marcus Scribner, Marsai Martin, and Yara Shahidi, who now stars in the "Black-ish" spinoff series "Grown-ish" on Freeform.
Scribner even posted on Instagram when it was announced that the 8th season of the show would be its last, that being a part of the "Black-ish" family has given him "the opportunity to grow up in an inspiring and groundbreaking work environment" (via Just Jared Jr.). As far as what's next for the actor who plays Andre Johnson Jr. on the show, he recently starred in the 2020 feature film "Farewell Amor," according to Backstage, and is also set to star in the Netflix adaptation of "Along for the Ride" (via Deadline).
Marcus Scribner has a 'complicated' dating history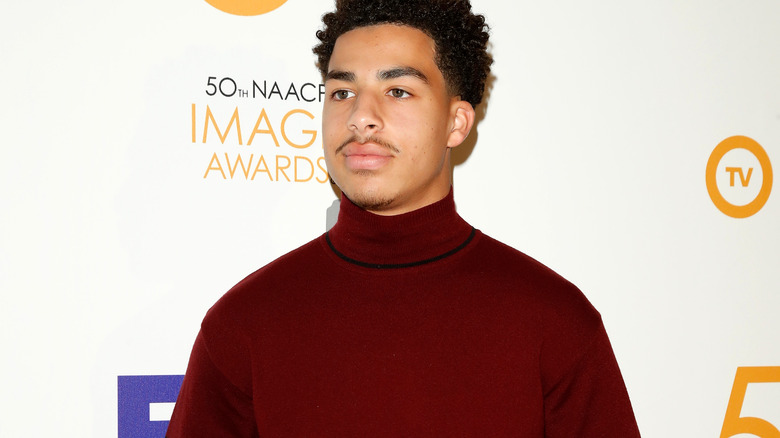 If you're a fan of the "Black-ish" star, you may be wondering about Marcus Scribner's personal life, as well as what project he's working on next. According to Dating Celebs, it looks like Scribner is currently single. From his Instagram, it also appears he's not linked to anyone as most of his posts are selfies or photos with his fellow "Black-ish" cast. 
However, back in 2019, Scribner appeared on "The Wendy Williams Show" where he was asked if he was dating anyone, and the actor said, "Currently, it's complicated." He followed up by saying that he had "stuff going on." The complicated relationship Scribner talked about on the show could be referring to the previous relationship that Celebs Couples lists under his dating history, even though there are no dates or names listed.
It seems as though Scribner is just taking Wendy Williams' advice and not settling down. A relationship may be too much right now for the busy actor who is not only preparing for his final season of "Black-ish" and a Netflix movie, but is attending college at the University of Southern California, according to Bonobos.
Source: Read Full Article