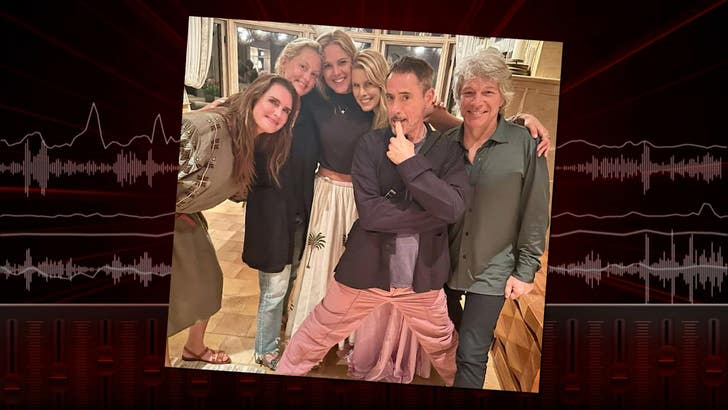 Howard Stern gave fans a big shock, going live on his own station without warning … and he brought some of Hollywood's biggest names along with him to hijack the airwaves.
Stern's SiriusXM show went live Sunday night — it was NOT a promoted show — and said he was going back to his roots to spin some tracks, but he wasn't alone in the studio.
Howard's pals Jimmy Fallon, Drew Barrymore, Robert Downey Jr., Brooke Shields and Jon Bon Jovi all jumped on the mic with him, making the surprise airing a real star-studded event.
Sounds like the gang was having dessert together when the idea came up for the radio host to play some tunes — which is why his celebrity takeover was so spur-of-the-moment.
They all picked out some of their favs, with JBJ choosing The Eagles' "Hotel California" — and the rock legend even belted out the hit with Jimmy and Robert!
Truly an incredible moment — especially for anyone who caught the impromptu airing live!
Source: Read Full Article