The success of Oprah Winfrey is a manifestation of The American Dream. A childhood of tragedy and abuse has pummeled the hopes of many young kids who get stuck in similar situations, but she found the resolve to stay ambitious and became a legend in the process. She is a media innovator, one of the first Black billionaires, a broken glass ceiling incarnate. 
Even as her production schedule slows down after decades of culturally important work, Winfrey is still finding ways to create from a more off-screen role.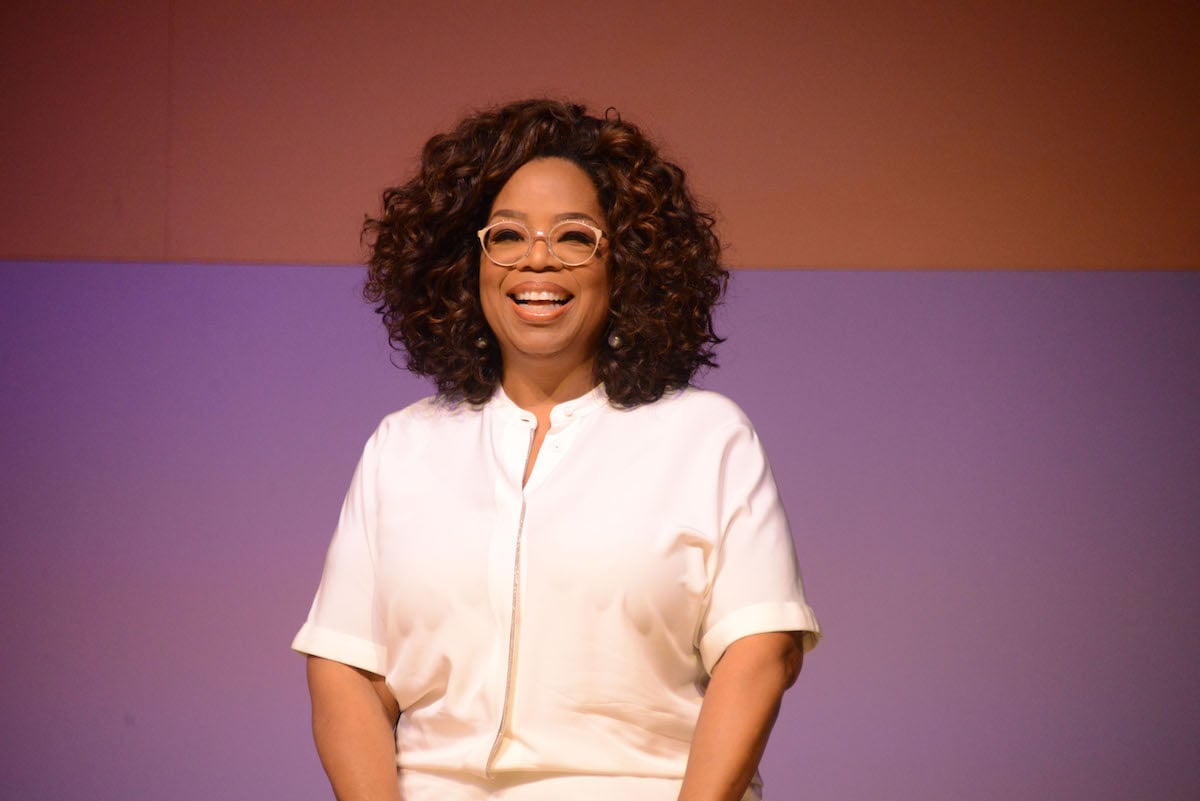 She's come a long way from her difficult upbringing
Standing at 5'6″, Oprah is not the most physically imposing woman you'll ever see. But you have the mental strength of a giant to overcome the nightmarish struggles imposed on her from a very young age. 
Her mother, Vernita Lee, was an unmarried teenager when she gave birth to Oprah on January 29, 1954. Lee left her child with her mother who lived on a farm in Kosciusko, Mississippi. Oprah was sent to move with Lee to Milwaukee at age six, spending many days in their inner-city apartment with Lee's other children while their mom worked as a housekeeper. 
From ages 9 to 13, Oprah was sexually abused by multiple relatives and a family friend, according to USA Today. Sick of the abuse, she tried to run away, only to end up at a juvenile detention facility that didn't even have enough room for her. Oprah gave birth at 14 to a baby boy who died in infancy and started stealing money from Lee to impress her fellow classmates. She was then sent to Nashville, Tennessee to live with her father, Vernon Winfrey, in search of a fresh start. 
The strict discipline of her father was exactly was she needed. The structured environment brought the best out of Oprah. Attending East Nashville High School, she became an honor student, joined the high school speech team, and won prizes for oratory and dramatic recitation.
Oprah is a groundbreaking media icon
Oprah wasted no time making her way into the world of broadcasting. She began working at WVOL, a local radio station in Tennessee, as a 17-year-old while still taking classes at Tennessee State University. She eventually left school to work full-time at Nashville's WLAC-TV as their youngest and first Black news anchor ever. 
Winfrey moved to Baltimore and Chicago, working in similar roles while quickly raising her profile. Her popularity reached such a high level that she earned the chance to create The Oprah Winfrey Show in 1986, starting a cultural phenomenon that lasted for over 20 years. Some of Winfrey's questions have led to some backlash from critics, but the litany of celebrities and guests from different backgrounds that she spoke to generated a giant audience. 
Oprah ended in 2011, but the fallout from Winfrey's tell-all interview with Meghan Markle and Prince Harry showed that she still has the ability to steal the spotlight whenever she chooses.
Oprah's also acted periodically alongside her talk show host duties. Her first role was as Sofia in The Color Purple, which earned her an Oscar nomination for Best Supporting Actress. She's also drawn acclaim in projects like Native Son, The Butler, and The Immortal Life of Henrietta Lacks.
What is Oprah doing now?
Once you attain a net worth of $3 billion dollars, it's probably safe to slow down your work schedule. Oprah hasn't regularly been on television since a short-lived stint as a special contributor to 60 Minutes ended in 2018. The last print issue of O Magazine was published in December 2020. Oprah does have an overall content deal with Apple, but she is not attempting to be as visible as she was at her peak of relevance. 
Her main passion at the moment appears to be losing weight. Working to stay in shape has been a longstanding topic for Oprah – she is a spokesperson and shareholder for Weight Watchers, having previously lost 40 pounds on one of their plans – but the beginning of 2022 saw her renew her intent to lose a few pounds. 
How to get help: In the U.S., call the RAINN National Sexual Assault Telephone Hotline at 1-800-656-4673 to connect with a trained staff member from a sexual assault service provider in your area.
Source: Read Full Article