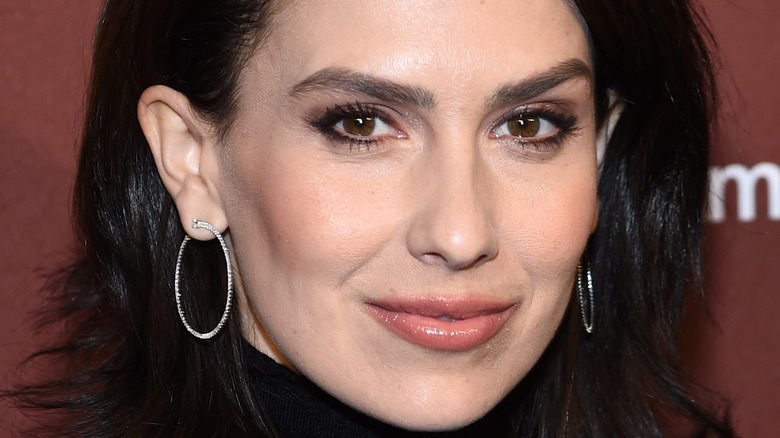 Hilaria Baldwin has endured her fair share of scandal. In early 2021, the star mom of six was blasted for claiming to be from Spain when in fact, it was revealed she hails from Boston. Although the yoga teacher attempted to minimize the fallout from the heritage hubbub, many people on social and in the mainstream media were unwilling to move on — especially when Baldwin posted on Instagram in July and proved her POV on the matter hadn't changed despite the backlash.
But her culture scandal is not the only time the wife of actor Alec Baldwin has come under fire, with a former yoga student of hers claiming he sustained an injury in her class, and was left traumatized by her reaction (via The Sun).
First, as The Cut reports, back when she was Hilaria Thomas in the early 2000s, the college grad opened a yoga studio, Yoga Vida, in New York City. The outlet notes the star mom would teach up to 36 classes per week. It was in one of these sessions that a student, 32-year-old Spencer Wolff, was injured.
There are differing accounts of what happened when Spencer Wolff was injured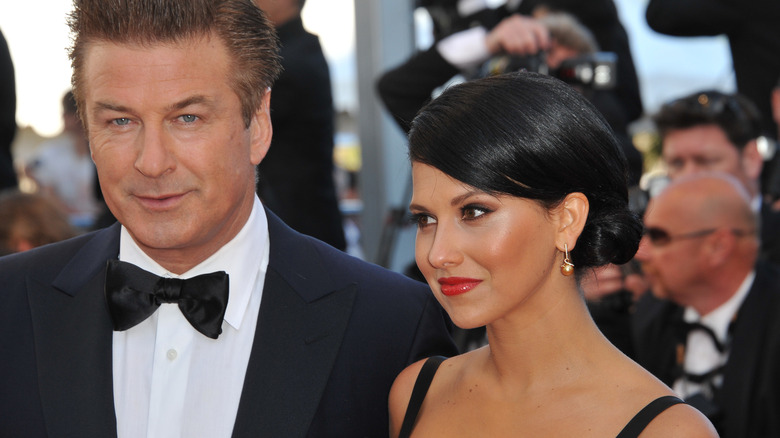 As Page Six reports, in 2013, Wolff was practicing yoga with Baldwin — in what he says was a very crowded class — when he lost his balance while attempting to do a handstand and fell into a window, cutting open his leg and foot.
Accounts of exactly what happened vary, with Page Six reporting another student blamed Baldwin, while her friend noted she asked Wolff not to do the pose, but he did not listen.
No matter the details, Wolff sustained a serious laceration, which resulted in him receiving 40 stitches and ongoing impairments. He later sued Baldwin, who settled the case, with Wolff having to sign an NDA as part of the agreement, per The Sun.
But in 2020, the victim's friend, Zev Starr-Tambor, spoke to The Sun, and revealed about the incident, "He was at Hilaria's class and was very badly injured and didn't have health insurance at the time so he asked if the studio would cover the medical bills and they declined and said 'you're on your own.'"
It's important to note that Starr-Tambor admits Baldwin and her star husband visited Wolff in the hospital. "When he asked for the medical bills to be covered, that's when things went bad. They did not offer Spencer anything after the incident," he claimed.
Eventually the Hollywood couple did settle with Wolff, but Starr-Tambor claims the money was not sufficient to cover his friend's medical bills.
Spencer Wolff claims Hilaria Baldwin got aggressive with him after the incident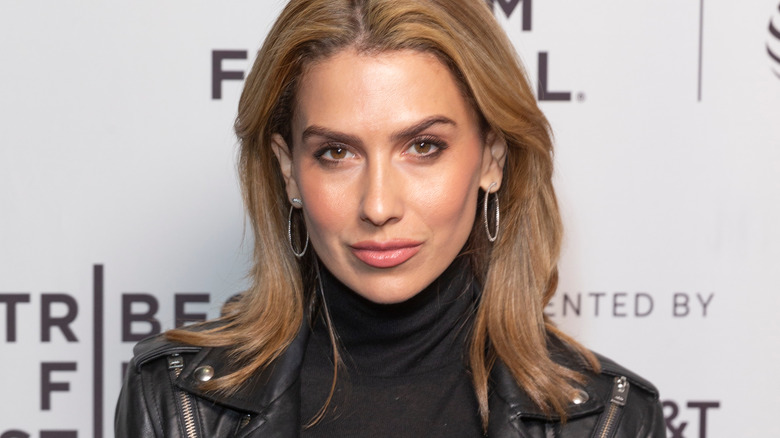 For her part, Baldwin has denied that Wolff's account of what happened is accurate, saying through a spokesperson in 2013, "It's unfortunate [Wolff] was injured but the only one that was responsible was him" (via ABC News). Her "SNL" star hubby also took to Twitter to defend his wife, writing, "1 – the class was, IN NO WAY, 'dangerously crowded.' 42 in a class w room for 70."
But according to Starr-Tambor, the incident was far from over even after the star couple paid Wolff. At one point, the injured yogi ran into Baldwin, and according to his friend, "She just came up to us and completely got in Spencer's face and yelled 'I know who you are and you traumatized me!"" He added, "It was completely aggressive" and claims Wolff is still "traumatized" by the incident and its aftermath even to this day (via The Sun).
Source: Read Full Article