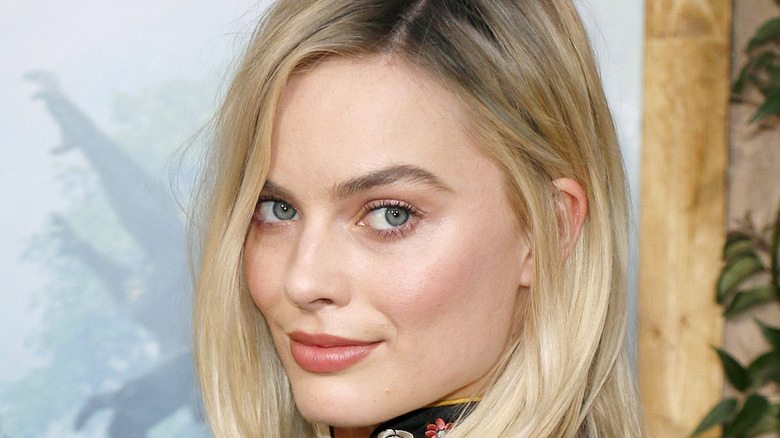 Margot Robbie might be beautiful, talented, and one of the highest-paid actresses in the world, according to Forbes, but that doesn't mean every movie she's made has been a hit. 
The Academy Award-nominated actress has been acting since she was a teenager in her native country of Australia, landing her first major role in the Australian soap opera "Neighbours" in 2008 (per Vogue). After moving to Los Angeles, she landed a role on the TV show "Pan Am," which only lasted a season, but it didn't take long for her to land her breakout movie role, playing Naomi Lapaglia in "The Wolf of Wall Street" with Leonardo DiCaprio. 
While Robbie has since appeared in many critically-acclaimed and award-winning films — such as "I, Tonya" and "Once Upon a Time…In a Hollywood" — she's also starred in some less popular flicks throughout her career. As both an actress and producer, Robbie's career has seen ups and downs, but here are some of her poorly rated movies that you should still check out. 
Birds of Prey is a fun female action romp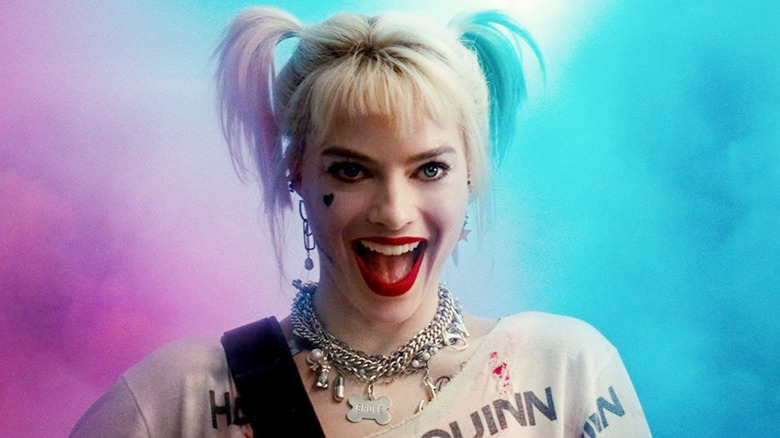 In 2020, Margot Robbie reprised her role as DC Comics villainous Harley Quinn in the female-centric movie "Harley Quinn: Birds of Prey." The movie follows Harley Quinn after her breakup with The Joker, which leaves her without his protection and makes her a target for all of her enemies. She pairs up with Black Canary, The Huntress, and Renee Montoya – played by Junree Smollett, Mary Elizabeth Winstead, and Rosie Perez respectively – to protect a teenage pickpocket (Ella Ray Basco) who steals from a narcissistic crime boss known as Black Mask (Ewan McGregor).
Originally titled "Birds of Prey (And the Fantabulous Emancipation of One Harley Quinn)," Warner Bros. Pictures shortened the title after the movie opened far below box office expectations, according to IndieWire. The film was initially poorly rated by both critics and audiences (per Rotten Tomatoes), with one reviewer on the site writing, "The plot is all kinds of convoluted and puts its girl power/emancipation theme ahead of good storytelling." However, the movie has since gained something of a cult status, especially among female fans of comic books, and it is listed as one of HBO Max's most watched titles (per Fansided). 
One thing is certain: Robbie seems to have fun bringing the baby-voiced supervillain to life, and the action scenes are exciting to watch. If you enjoy comic book adaptations, chances are you'll enjoy "Harley Quinn: Birds of Prey."
Dreamland is worth the trip back in time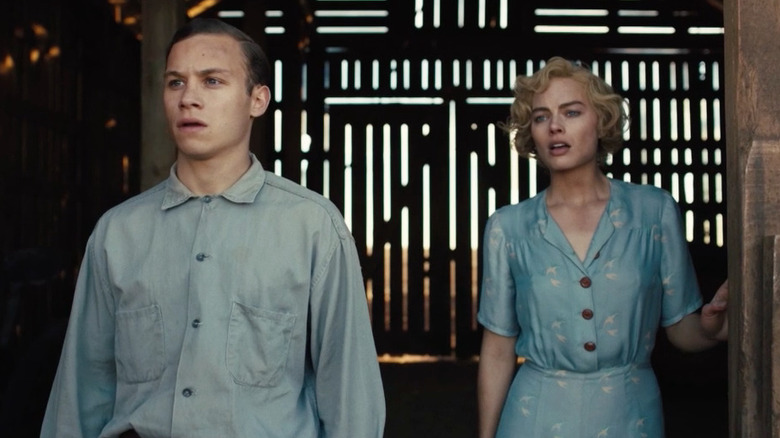 The 2019 movie "Dreamland" is another-poorly rated project starring Margot Robbie that deserves at least one viewing, especially if you enjoy period pieces, drama, or romance. 
Set during The Great Depression, the story is about a teenage boy named Eugene, whose mundane life gets a shot of excitement when he discovers a beautiful bank robber named Allison Wells (Robbie) hiding in his family's barn. Rather than turning her into his stepfather — a lawman — Eugene promises to help her escape to Mexico. 
"Dreamland" is full of sweeping visuals and has the feel of an Oscar-nominated film, even though it failed to earn any nominations. Robbie's performance was repeatedly praised as the movie's strongest trait, proving she's an actress worthy of acclaim (per Rotten Tomatoes). As The Independent states in its review of the movie: "It's fascinating to watch an actor like Robbie, who so consciously uses beauty as a tool to define the way her characters drift through the world — whether it's Tonya Harding or 'The Wolf of Wall Street's Naomi Lapaglia."
Terminal is Margot's worst-rated film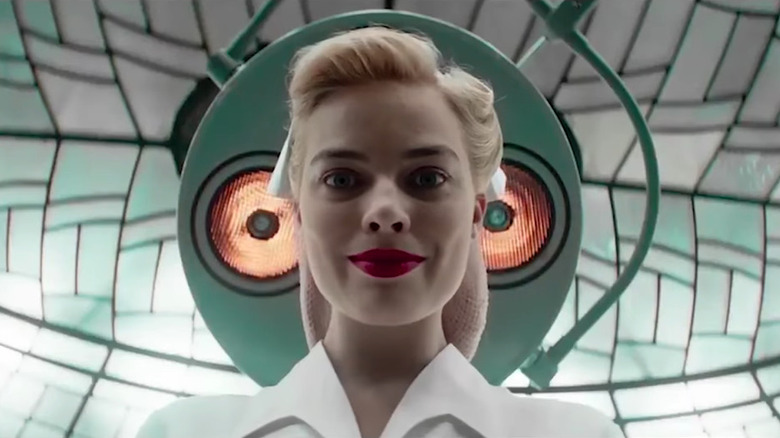 According to Rotten Tomatoes, 2018's "Terminal" is Margot Robbie's least popular movie with a 21% rating. 
The stylish and visually-stunning movie features an all-star cast, including Simon Pegg and Mike Myers. Robbie plays a mysterious waitress who is at the center of a mastermind's murderous plan involving a teacher, janitor, and assassin. One critic sums up the movie by writing, "The rich talent on display here is woefully let down by the narrative equivalent of ripping up jigsaw pieces and then wrapping the remains in sellotape."
While "Terminal" isn't for everyone, Robbie carries the noir story masterfully, and the strong visuals make wise use of color, creating a striking portrait on film. Robbie is at her best here, playing a smart vixen full of surprises. If you enjoy film noir or stories that make you think, "Terminal" deserves approximately an hour and half of your time for the visuals alone. 
Source: Read Full Article