https://www.instagram.com/p/Cf-KlnzPCrW/
Alanis Morrissette's You Oughta Know off of her 1995 Jagged Little Pill album is the He's So Vain for Gen X. Gen Z is looking at each other thinking I don't know what any of that means. If you have never heard the song, listen to it now. It's never not amazing. Hand to God, I just played it for my daughter for the first time a week ago today.
The song is clearly directed at someone who broke Alanis' heart, but she has never told or confirmed whom she went to the theater with for that fateful showing. Almost as soon as it came out, fingers pointed to comedian Dave Coulier, with whom Alanis had had a bad break about a year prior. Dave believed it was him from the start. Although Alanis told Andy Cohen that six guys believe the song is about them, which just shows you that a guy will absolutely admit to being and A-hole if it means he can claim an entire song was written about him. Another thing that Dave has also said since its release is that his first thought was about how he must have really hurt Alanis. I mean, you would have to be an utter fool not to realize how much pain the subject caused, but I'm feeling generous today so I'm going to give him credit.
He didn't know the mess he made when he went away.

It wasn't until Dave Coulier listened to the entirety of ex Alanis Morissette's album "Jagged Little Pill" in 1995 that he realized he may have "really hurt" the singer.

On Tuesday's episode of "Jim Norton & Sam Roberts" on SiriusXM, the "Full House" star says he was driving in Detroit when he first heard Morissette's vengeful heartbreak classic "You Oughta Know" — which has long been rumored to be about him — on the radio.

The comedian, now 62, was really enjoying the song before he recognized the singer's famous voice and thought to himself, "Ooh, oh no! Oh, I can't be this guy!"

After listening to just that one song, Coulier quickly found a record store to purchase the album. He went to his car, parked on a random street and listened to the album from start to finish.

"There was a lot of familiar stuff in there that her and I had talked about," Coulier said. "Like [in 'Right Through You'] 'your shake is like a fish.' I'd go, 'Hey, dead fish me,' and we'd do this dead-fish handshake. And so I started listening to it and I thought, 'Ooh, I think I may have really hurt this woman.' And that was my first thought."
[From Page Six]
While I love Alanis and blast You Oughta Know any chance I get, I didn't know a lot about her until the part few years. I did not know that she was only 18 when she took up with Dave. He was 33. That gives so much more context for that song. That's first heartbreak rage for sure and if he was in his 30s, he likely moved on easily – just as the song said. Unfortunately, we know now that Alanis was a victim of statutory at the age of 14 with a man also 15 years her senior. So she went from one older man to another who never considered her fragility.
I do appreciate how Dave handled the question here. He could make a series of crass jokes or throw blame on Alanis, but he accepts he caused her pain. I don't know if that constitutes taking responsibility, but I like that he asked Alanis how she wanted him to speak about their split in the press. I'm sure he bought the album right away to find out exactly how much he was being destroyed on it, but I'll bet that little detail gives Alanis just the added bit of satisfaction. He has said more than once that they have reconnected, and it seems they put the past behind them. If that's true, I hope Alanis found the peace she needed. I'm cutting Dave a little slack here because he's had a brutal year and I think he's trying to make amends for his past. He's sober, which is great. Unfortunately, soon after he got sober, his brother died by suicide and Dave was the one who found him. A few months after that, his father, whom Dave was named after, died and just a few later, Bob Saget died. In this interview above, Dave told a story of when he and Alanis first started dating, his sister Sharon was dying of cervical cancer and Alanis would drive from Toronto to Detroit to play guitar to her in her hospital bed. It's a lovely story that speaks volumes about Alanis, but it's also a reminder that Dave has lost almost his entire family. He had nothing but lovely things to say about Alanis, which is nice. I wish he'd thought to be kinder back in the early 90s. He had to know how much pain he was causing a 20 year old who thought he was the one. It almost like he oughta…
https://www.instagram.com/p/Ce5kZaHuDzn/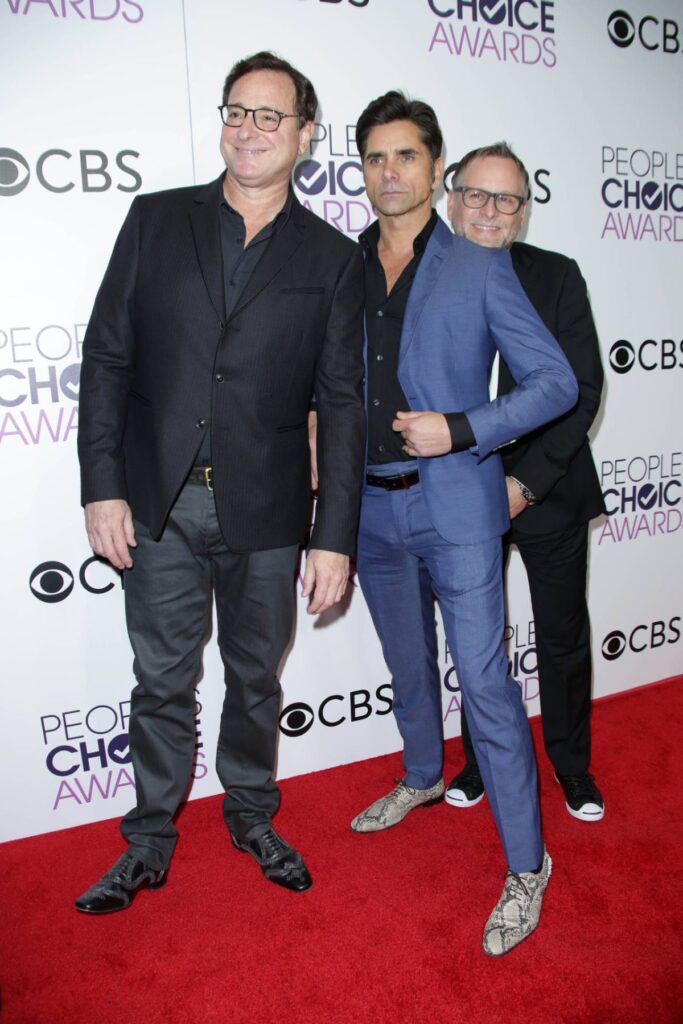 Photo credit: Instagram, Avalon Red and Cover Images
Source: Read Full Article