In the entertainment industry, celebrities throwing shade or trash-talking others often happens. Disses are especially common in the hip-hop genre, where artists create diss tracks meant for their bandmates, lovers, or rivals. But artists often have to face their feuds when they attend award shows.
American singer and songwriter Christina Aguilera and rapper Eminem have had their fair share of disagreements, which spilled over into the limelight. The five-time Grammy-award winner has dissed the rapper twice at two different MTV Video Music Award ceremonies.
Christina Aguilera dissed Eminem at the 2000 VMAs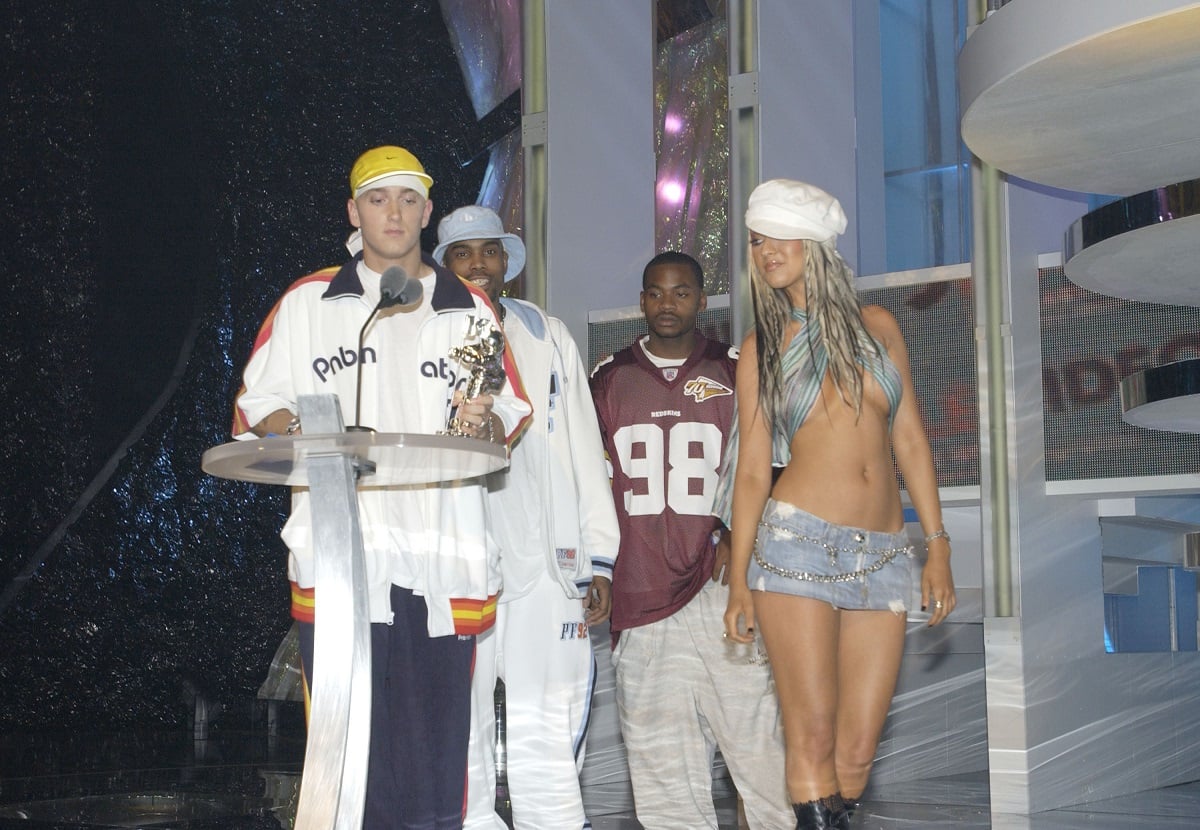 Christina Aguilera first told off controversial rapper Eminem during the 2000 VMAs. She and Britney Spears introduced Whitney Houston together. At one point, Spears mentions Eminem, while Aguilera dismisses him, saying, "anyway…" The rapper was part of the live audience that night.
Aguilera threw an even more direct diss Eminem's way just two years later. She presented the award to the winner of the Best Male Video. When the singer read the card, she said, "interesting," before awarding it to Eminem for "Without Me." As Eminem walks on stage to receive the award, evident tension ensues.
The feud between Aguilera and Eminem dates back to 1999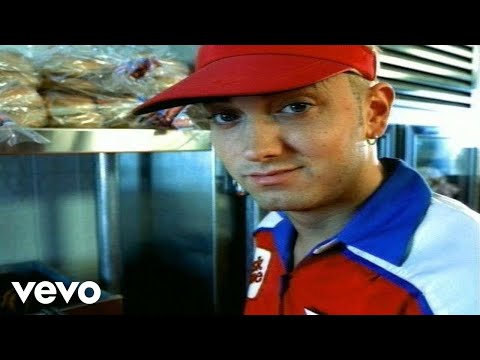 The infamous feud dates back to 1999. Aguilera appeared on the MTV special, What A Girl Wants, and commented about Eminem's personal life. Aguilera claimed that Eminem had secretly married Kim Scott. The pop singer added that some of Eminem's lyrics relating to violence were related to Kim.
Eminem, who has a reputation for referencing his enemies through music, retaliated swiftly. In his 2000 hit song, "The Real Slim Shady," the rapper uses some nasty lyrics in verse to respond to Aguilera. "S—, Christina Aguilera better switch me chairs / So I can sit next to Carson Daly and Fred Durst / And hear 'em argue over who she gave head to first," he goes on, "Little b***h put me on blast on MTV 'Yeah, he's cute, but I think he's married to Kim, hee-hee.' I should download her audio on MP3 and show the whole world how you gave Eminem VD!"
The rapper later says he got mad about Christina's diss on MTV right after she had given him a shout-out. Eminem says Christina took a shot at him, and he had to fire back.
In her response, Aguilera says she was content with her response to the criticism, and she could not be happier. On the track "Can't Hold Us Down," she sings, "So what am I not supposed to have an opinion / Should I keep quiet just because I'm a woman / Call me a bitch cause I speak what's on my mind / Guess it's easier for you to swallow if I sat and smiled."
Other VMA disses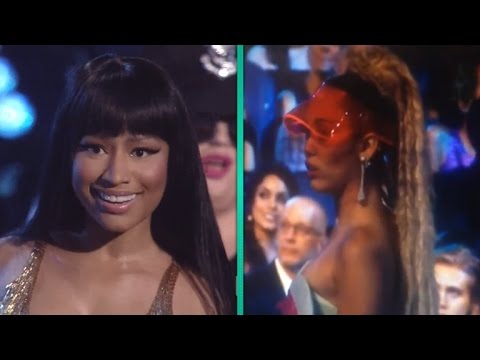 Apparently, the VMAs are a breeding ground for trouble. The artist, formerly known as Kanye West (now Ye), first dissed Taylor Swift at the 2009 ceremony, leading to a long-standing feud. As Taylor Swift collected her Best Female Video award, Ye stormed the stage, seized the microphone, and said Beyoncé deserved the award. The superstars have since gone on and dissed each other through music, with Ye referring to Swift as a b**** in his track "Famous."
Another VMAs incident occurred when Miley Cyrus hosted the show in 2015. Nicki Minaj accepted her Best Hip Hop Video award, signing off by calling Cyrus "this b****" while citing an interview the singer had given where she mentioned her. Cyrus defended herself but later name-dropped Minaj in her song "Cattitude."
Source: Read Full Article