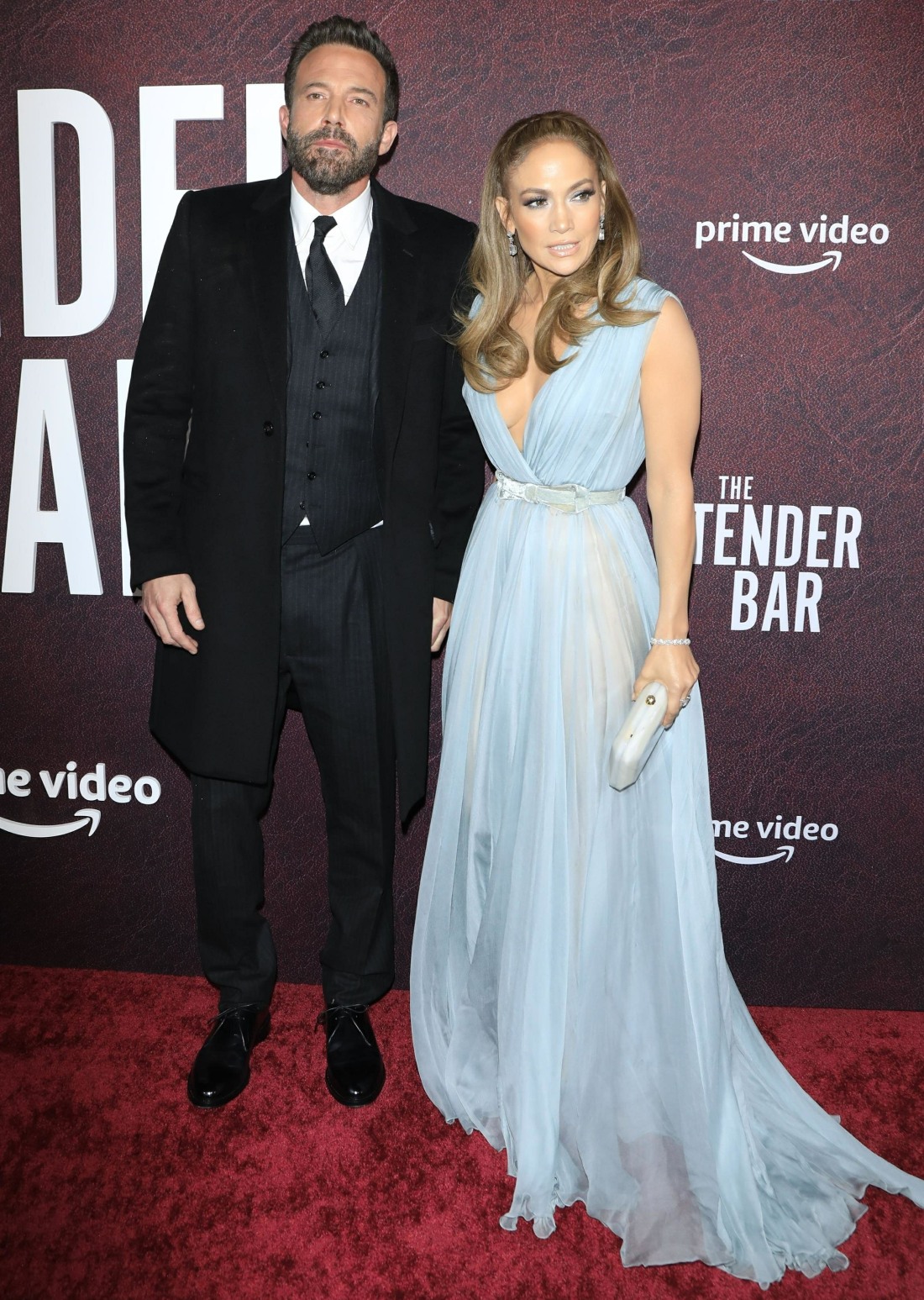 At the LA premiere of The Tender Bar, Ben Affleck had some time to really chat with Vanity Fair about the film. I guess he walked the carpet with Jennifer Lopez, and then maybe he walked her into the theater and came back for interviews. The Tender Bar is a coming-of-age story about a young boy who is raised by his mother, his uncle (played by Ben) and his loony grandfather. Ben's character is a bartender, and his nephew basically grows up in this local bar, learning life lessons. Apparently, Ben really connected to the material because his father was a bartender for a while too, and Ben also spent some of his childhood in a bar.
The similarities: "There were a lot of similarities for me personally with this movie. My dad worked at a couple of bars. He worked at the Bar with a Bucket and he worked at the Cantab Lounge for many years. My parents were divorced, so my brother [Casey Affleck] and I, we'd often go see my dad at his work like many people do. Parents work, so I spent a lot of time being close to my dad at the bars. It didn't seem weird or abnormal to me at all. In fact, I understand and kind of have a sense for the title of the memoir, and the movie is meant to be a little bit paradoxical at first blush. Like, how could there be this impactful, warm, nurturing environment at a bar? But I had a sense of that as a kid, and I totally connected with that, especially with my dad, in that safe space. There was a world of people there. It had a community there with people to talk to and who supported you."

What the movie is about: "The truth is, the movie is about—and I hate to lapse into cliché—about finding that sense of community, that group of people that support and love kids and believe in them where ever they are. I'm really proud of this one. I love it. You don't love every movie you do. They don't all work out. But this story really resonated with me, and the movie is incredibly well made by George."

He's basically playing his father: "My dad, strangely and coincidentally, really imbued in me the same respect and appreciation for language, and the written word that the Uncle Charlie character gives to J.R. He was an autodidact. He didn't go to college, but he really cared about writing and literature. He cared more. He kind of had a chip on his shoulder because he didn't go to a fancy school or go to prep school, where you read Ulysses and Gatsby. But he kind of earned that and all the knowledge himself." Affleck found himself wondering as an adult whether he had a similar chip on his shoulder. "But I am grateful to my dad. His writing is very good. He has the gift for writing that I don't have, which is the gift of brevity. I wish he would have imbued me with that."
[From Vanity Fair]
So Ben was partially raised by an alcoholic, absentee father who worked as a bartender sometimes. And then Ben grew up and had his years-long struggles with alcoholism? I mean, it doesn't take Dr. Freud to work this one out. Ben has been talking a lot about his father as he promotes this movie, and he usually doesn't say that much about him. This film must have brought up a lot of memories. Plus, Ben is seeing his own kids grow up and thinking about all of this family history too.
Meanwhile, remember how Ben and Ana de Armas's Deep Water was pulled from its January theatrical release? Well, the film isn't getting a later theatrical release, 20th Century Fox is just going to dump Deep Water onto streaming. It will stream on Hulu here in the the US and on Amazon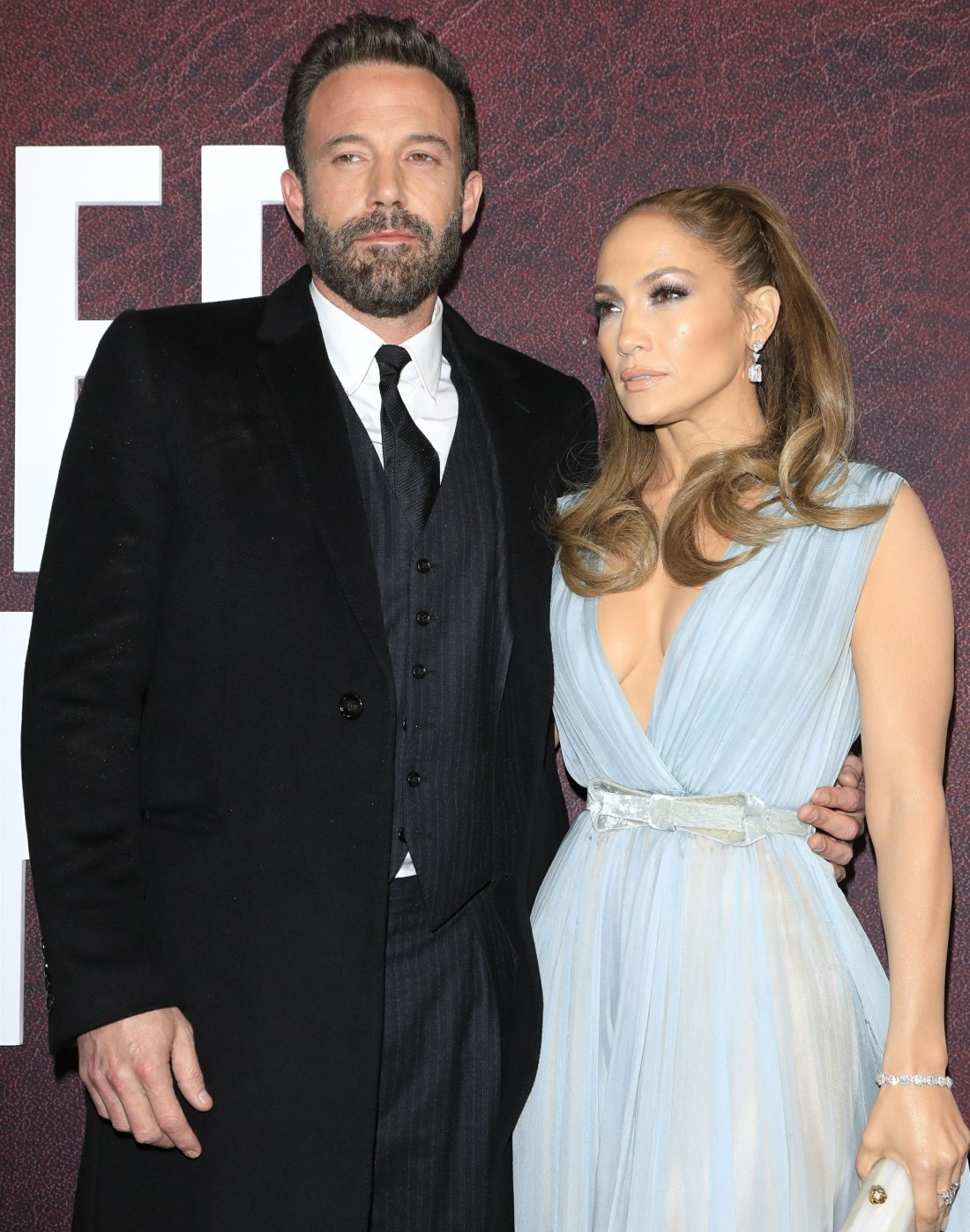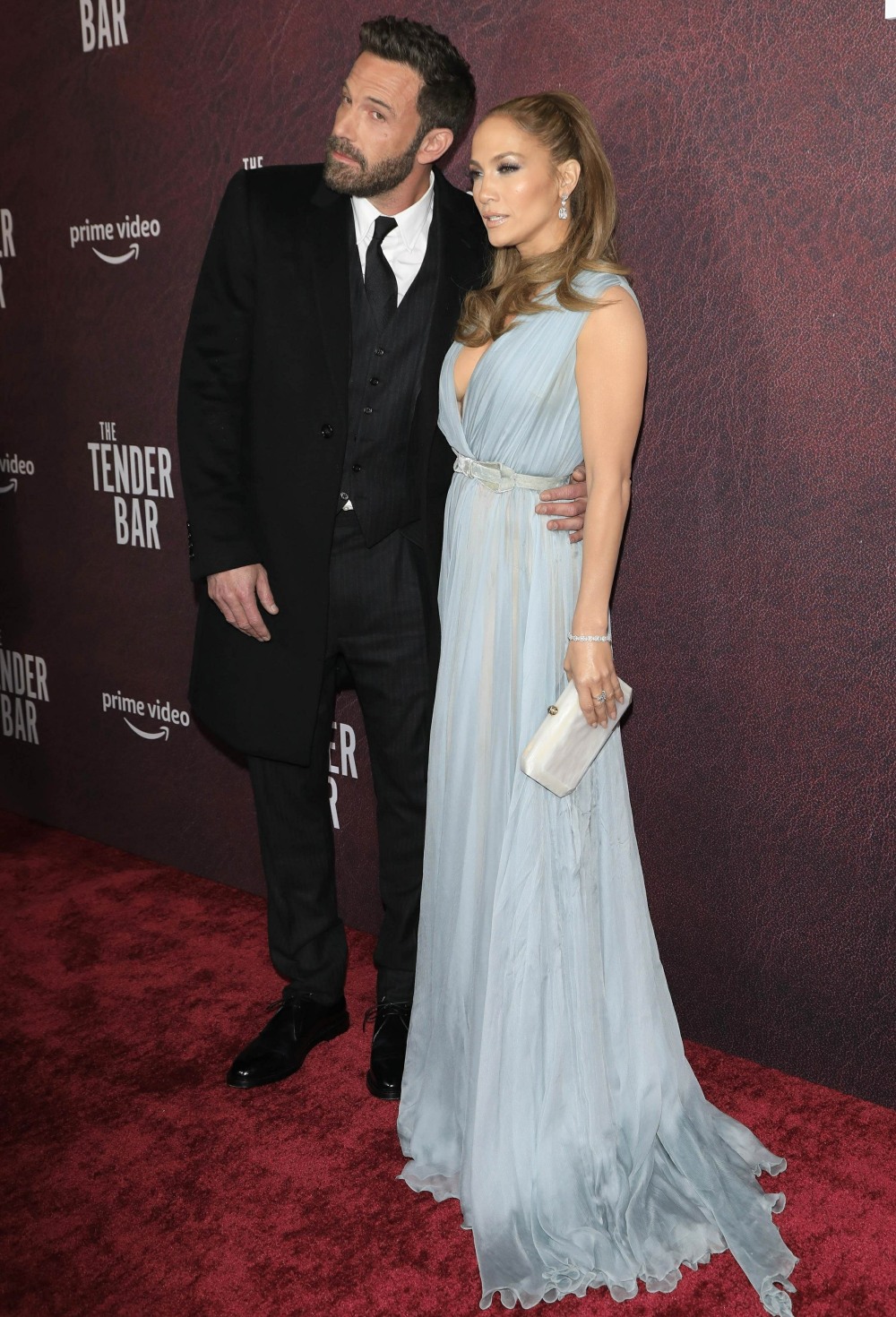 Photos courtesy of Backgrid.
Source: Read Full Article