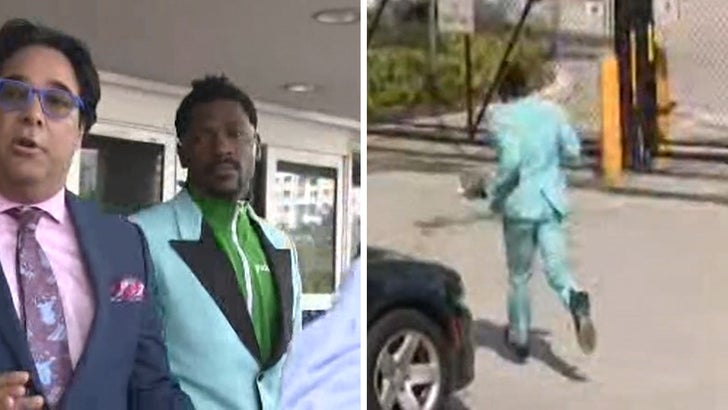 9:11 AM PT — 1/24 — Brown just literally ran out of jail after he bonded out … and the clip is pretty hilarious.
The 31-year-old bolted down the stairs and went into a full-on sprint when he hit the parking lot … but it turns out, he was running the wrong way and had to double back.
Antonio didn't talk with reporters as we he was leaving … but his attorney said for him, "We will be speaking soon."
6:34 AM PT — 1/24 — Sources tell us AB has already been in contact with bail bondsman Ira Judelson — who seems to be the go-to guy for the rich and famous.
We're told Judelson's crisis management team (yes, the bail bondsman has a special team that handles high profile cases) is working with AB's people to handle the conditions of his release.
6:15 AM PT — 1/24 — Brown WILL be allowed to leave jail … the judge just set his bond for his burglary with battery charge at $100K — but said AB will have a lot of stipulations on him upon his release.
The judge ordered Brown will be required to wear a GPS monitor once he's out. She also ordered Brown must undergo drug testing, relinquish his firearms, have no contact with the alleged victim and surrender his passport.
Perhaps most notable, the judge also ordered Brown must undergo a mental health evaluation and abide by all of the ensuing recommendations. The judge ruled that eval must take place within 10 days of his release.
5:59 AM PT — 1/24 — Brown just appeared before a judge in handcuffs and a jail-issued anti-suicide smock for his bond hearing … and things got testy.
Prosecutors are arguing Brown should be kept in custody … given the severity of his charges. They also claim Brown is a legitimate flight risk.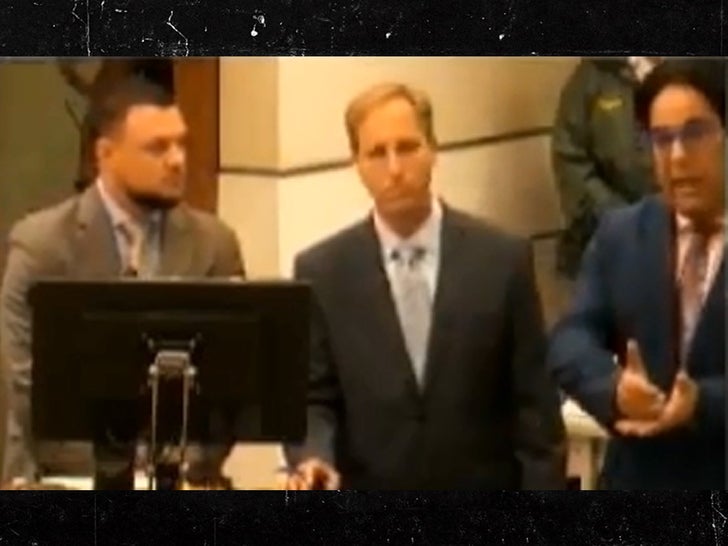 Brown's attorneys fired back … saying AB is NOT going anywhere if he's released — and claim the allegations are not that serious against him.
"We're talking about scratches," one of Brown's attorneys said.
The in-court fighting is unusual to say the least … Brown's appearance Friday was nothing more than a bond hearing — which typically is a cut-and-paste, few-minute ordeal.
5:38 AM PT — 1/24 — TMZ Sports has obtained the mug shot from Brown's arrest … and the dude looks pretty pissed off.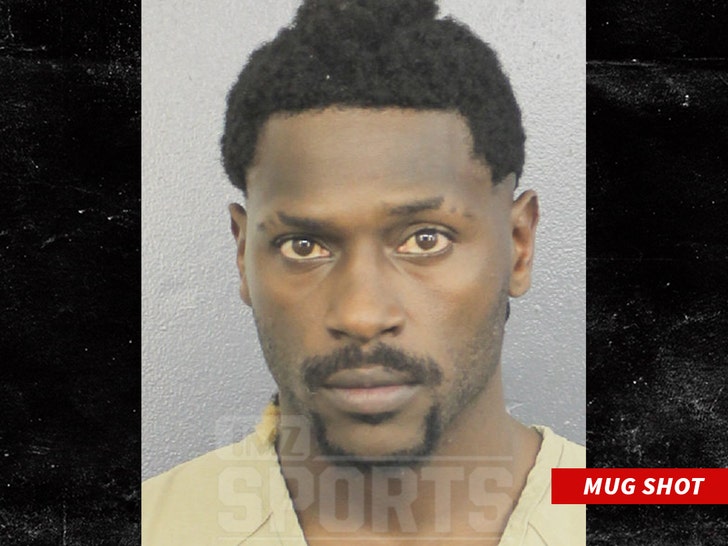 The former NFL All-Pro — who's still in custody after turning himself in late Thursday night — is expected to face a judge in a Broward County courtroom shortly.
Antonio Brown is turning himself in … TMZ Sports has learned the NFL star just arrived at a Florida jail after police issued a warrant for his arrest earlier this week.
We broke the story, Brown allegedly threw rocks at a moving company truck and then attacked the driver over a dispute stemming from payment for a scheduled delivery at his Hollywood, Fla. home.
It all allegedly went down outside of AB's mansion Tuesday … and in 911 audio of the scene, obtained by TMZ Sports, you can hear the chaotic altercation all play out.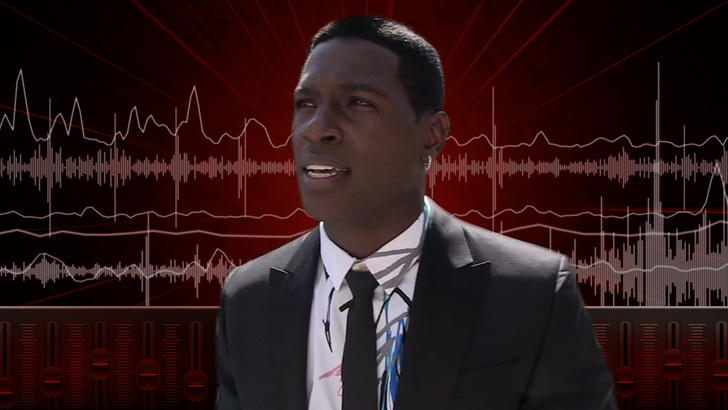 The alleged victim tells dispatch AB was under the influence of drugs … and says the ex-Pittsburgh Steeler roughed him up so badly, his shirt was torn and his shoulder was injured.
Cops arrested Brown's trainer, Glenn Holt, for his role in the alleged incident … claiming he injured the driver with Brown.
Holt — an ex-NFL player — was hit with a felony burglary with assault or battery charge … but bonded out of jail Wednesday.
Cops say Brown was NOT arrested at the same time as Holt because he locked himself in his house and they could not get him to come out.
Cops say Brown will be facing charges of burglary with battery and burglary of an unoccupied conveyance, as well as one count of criminal mischief. He's expected to be held in custody until he faces a judge at a bond hearing Friday morning.
Originally Published — 1/23 7:39 PM PT
Source: Read Full Article