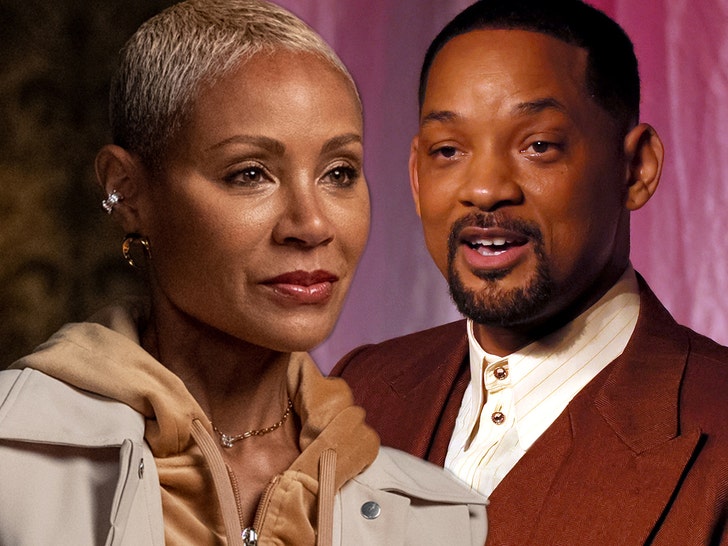 Jada Pinkett Smith has been an open book on Will Smith while promoting her new memoir … spilling her guts about their complicated relationship.
One of the biggest revelations Jada made was also the first … she and Will have been separated and living completely separate lives since 2016 … carrying on a charade as a committed couple for 7 years, until finally coming clean.
Jada made the separation revelation in a couple different interviews … one with 'Today' and another with People Mag … and says they will NOT be divorcing.
Along those same lines, Jada says she was "shocked" when Will called her "wife" during his infamous Chris Rock slap at the Oscars … a label she says he hadn't used for years during their separation.
In fact, Jada said she initially thought the Oscars slap was a skit … telling NBC's Hoda Kotb the incident ended up being a turning point in her relationship with Will.
Jada also revealed what happened during the commercial break after the slap … claiming Chris came over to her and apologized for the joke that set off Will.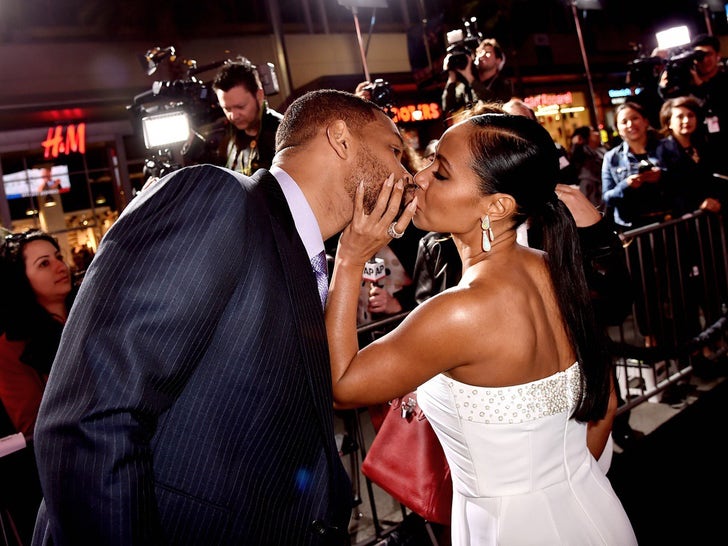 Speaking of Chris, Jada told PEOPLE he once asked her out on a date when rumors were swirling about a potential divorce with Will … but when she told him the rumors were BS, he was appalled and apologized.
Jada opened up about her history of suicidal thoughts … she says they first started when she was 21 and her Hollywood career was starting to blow up. Jada said she was afraid she would slit her wrist and begged her mom to fly out to L.A. and help her.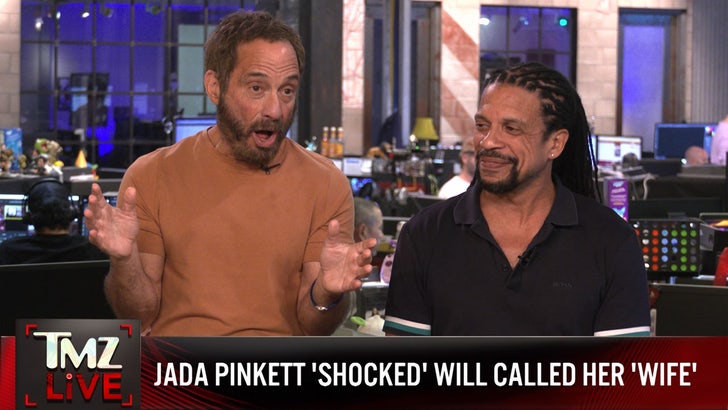 From there, Jada said her mom suggested therapy … and she credits therapy, and her mom, for saving her life back in the day.
Problem is … Jada says when she turned 40 the suicidal thoughts returned … and she would drive around the famous Mulholland Drive in the Santa Monica Mountains, pulling over on the winding, cliffside road, where she would consider staging a fatal accident that didn't look intentional.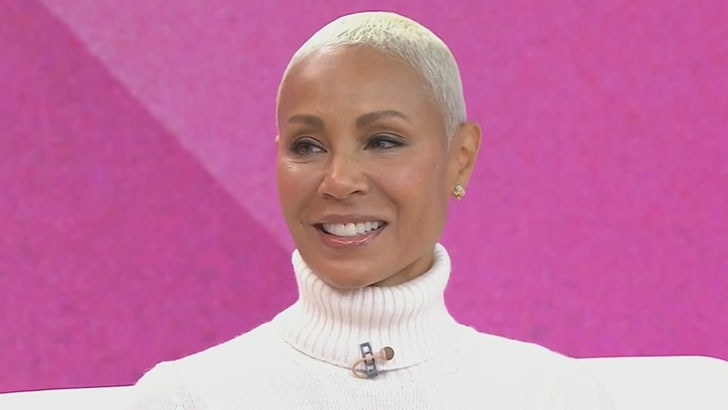 Jada says she was ultimately diagnosed with complex trauma with PTSD and dissociation.
Aaron Rodgers would like this tidbit … Jada says ayahuasca helped save her life too. She says she first took the psychedelic in her living room, with her son Jaden and his teenage friends.
Jada revealed she was a drug dealer back in the day in Baltimore … selling crack cocaine to support herself when she lived with her mother.
Baltimore's also where Jada met Tupac Shakur. She says she felt an immediate connection with Tupac when they first met in the 1980s at the Baltimore School for the Arts. Jada says Pac was her soulmate and he proposed to her, but they didn't have any chemistry.
There was another relationship Jada mentioned … and it got ugly.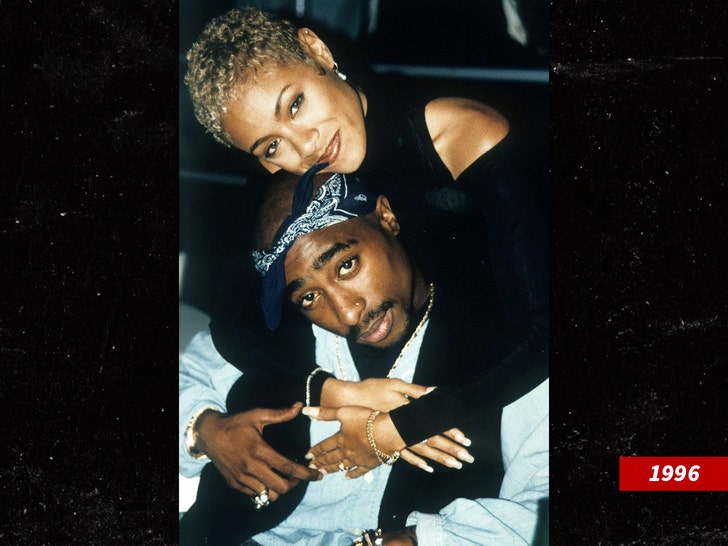 Jada recalled a former romantic partner who ran in the same Hollywood circles, and they were set up by their publicists and managers in the fall of 1994 … but Jada says one night he was driving drunk in NYC with her in the car and he flew off the handle.
She says he had an "explosive reaction" … slamming his fist on the dashboard. Jada says she worried what he might do to her next and she opened the car door and literally jumped out. She says she ran — in sandals and a skirt — back to his place, where she armed herself with a kitchen knife.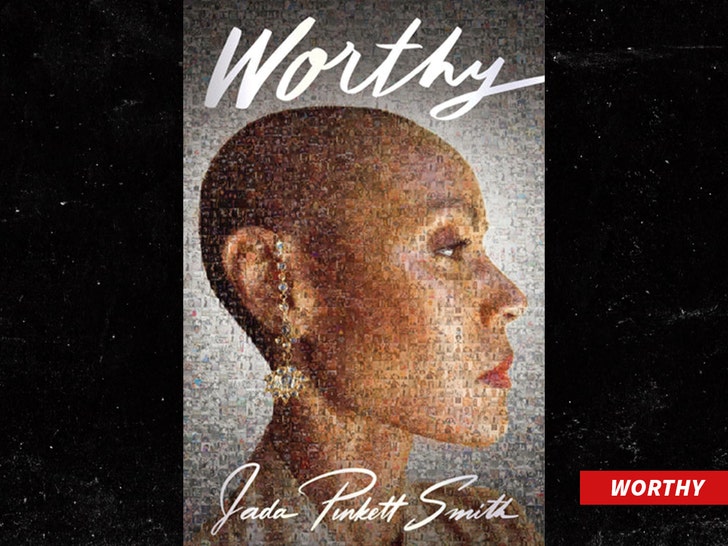 One last juicy nugget about Will … Jada says they were vacationing in Los Cabos in 1997 before they were married and that's where Jaden was conceived.
Jada said she knew she was pregnant within seconds of having sex with Will … even telling him so while they were still in bed together. She says pregnancy tests soon confirmed her intuition.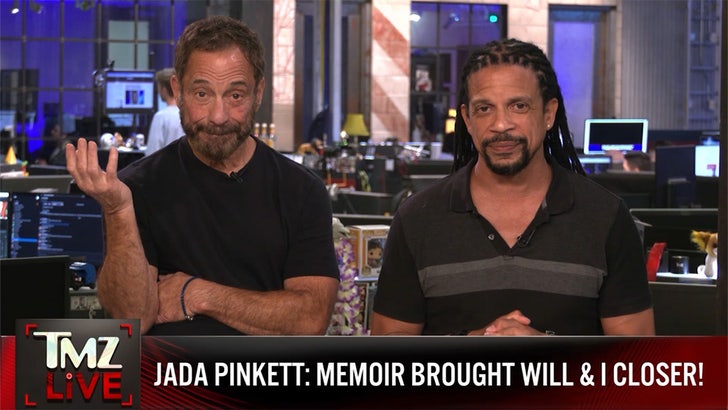 Bottom line … Jada's got a lot to say in her new book.
Source: Read Full Article