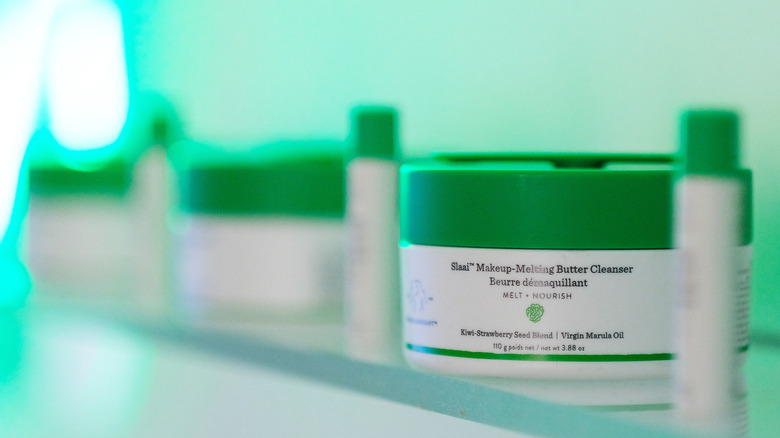 Although Drunk Elephant is one of the best-selling skincare brands on the market (via Refinery 29), there's no doubt about it being on the pricier side. Celebrities such as Khloe Kardashian and Vanessa Hudgens have voiced their praise for some of the brand's items (via Shape), but such celebrities aren't exactly strapped for cash and can afford to splurge on most anything beauty related (via Harper's Bazaar and Celebrity Net Worth). Drunk Elephant's cheapest product, the E-Rase Milki Micellar Water comes in at $14 (and that's just for the 100ml mini version!), while their most expensive item, the T.L.C. Framboos™ Glycolic Resurfacing Night Serum will drain your wallet dry at a not-so-measly $134 dollars.
However, many skincare aficionados will agree with one thing: You don't need to break the bank in order to achieve the results you want. There are plenty of other items on the market that work with any skin type and will give you that radiant glow you're looking for while still allowing you to pay for dinner at the end of the day. Here are the best affordable Drunk Elephant skincare dupes.
The Inkey List to the rescue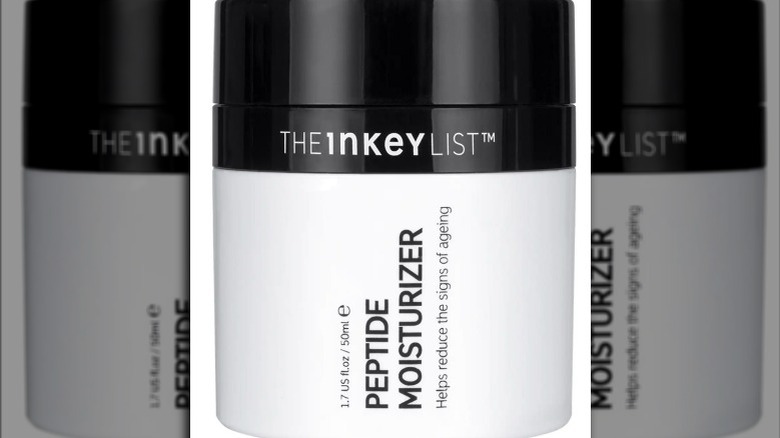 Although Drunk Elephant's Lala Retro Whipped Moisturizer has excellent reviews due to its ceramides that increase elasticity, the truth is, $60 for a face moisturizer just isn't reasonable for a decent portion of the population. Luckily, The Inkey List has got you covered when it comes to anti-aging benefits. Its Peptide Moisturizer comes in at $15 and is formulated with — you guessed it — peptides, which help support collagen in the skin. Collagen is the main element that leads to elasticity, and therefore youthfulness (via Healthline). 
Just like the Lala Retro Whipped Moisturizer, Inkey List's Peptide Moisturizer is a rich cream that is best suited for dry skin types to nourish your dehydrated pores. Making it the perfect dupe is the fact that both the Drunk Elephant and Inkey List bottles come in the same amount (50ml) and have the same "push to dispense" effect to make sure you're using just the right portions of product and not wasting your precious money.
Sephora Collection has got you covered
While Drunk Elephant's $80 C-Firma Vitamin C Day Serum certainly delivers results with its lightweight formula, there are many similar (and much cheaper) Vitamin C Serums on the market that will give you what you're looking for. 
Vitamin C is a must-have ingredient when it comes to fighting dark spots and overall evening skin tone (via Good House Keeping), so finding an affordable Vitamin C product to add to your routine is essential, especially if you have acne scars. But don't worry, you won't necessarily have to cough up 80 bucks to do so. 
Sephora Collection's Ultra Glow + Strengthen Vitamin C Serum packs the essentials into a $20 bottle. (Yes, Sephora has its own skincare line!) Not only is the serum vegan and clean, but it also comes with natural peptides from marine algae, which is known for its tightening effect. Both products are 30ml, meaning you'll save $60 whole bucks that you can put towards buying other skincare products to will make your complexion look flawless.
Source: Read Full Article