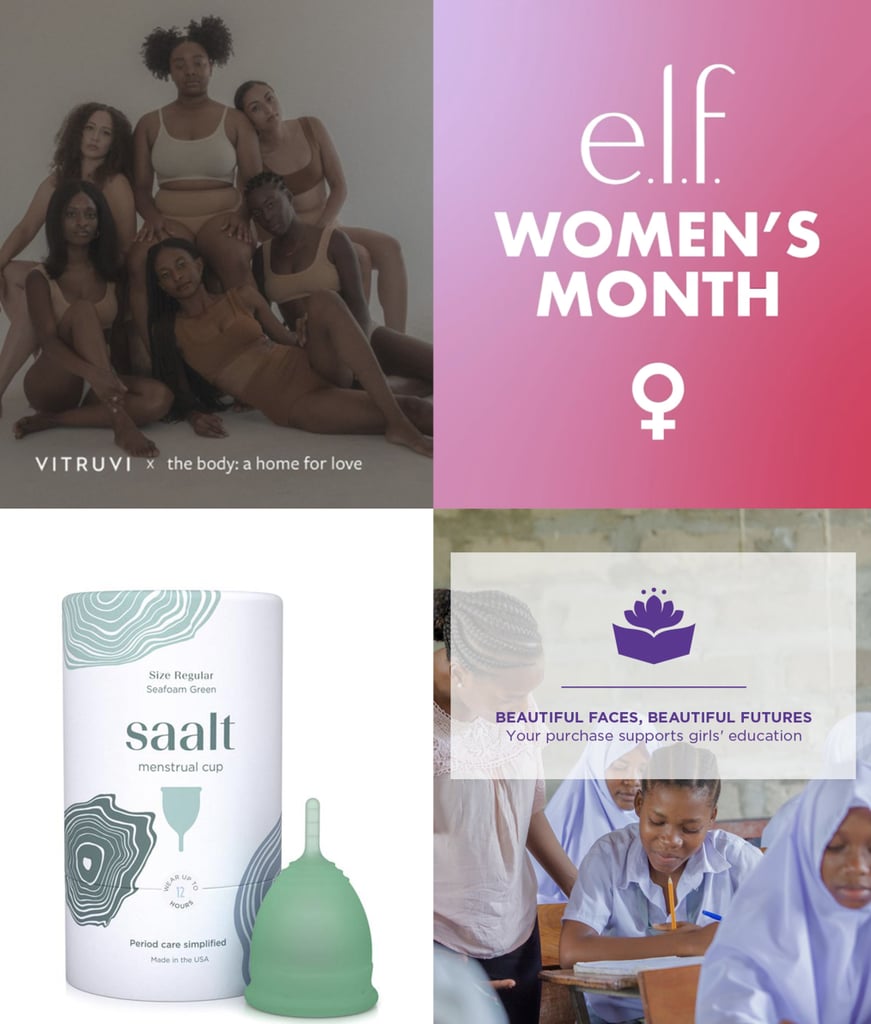 Support These Beauty Brands That Are Giving Back For International Women's Day

Every day is a good day to celebrate women — we can all agree on that. Still, if you're looking for a specific day to be more reflective and intentional with your actions, March 8 is International Women's Day. As with any holiday, there are endless ways to mark the occasion and get involved: making a personal donation; writing heartfelt letters to the most influential women in your life; maybe even rounding up iconic public figures and their incredible contributions in a gorgeous graphic layout on your Instagram feed. You can also shop from your favorite brands and their initiatives, putting your money and support into businesses you love and causes that matter.
On that front, we've rounded up seven beauty brands that are giving back on International Women's Day — and often well beyond — providing essential resources, life-changing funding, and endless support to women around the world. From e.l.f. Cosmetics to Tatcha and beyond, keep scrolling to learn more.
Source: Read Full Article