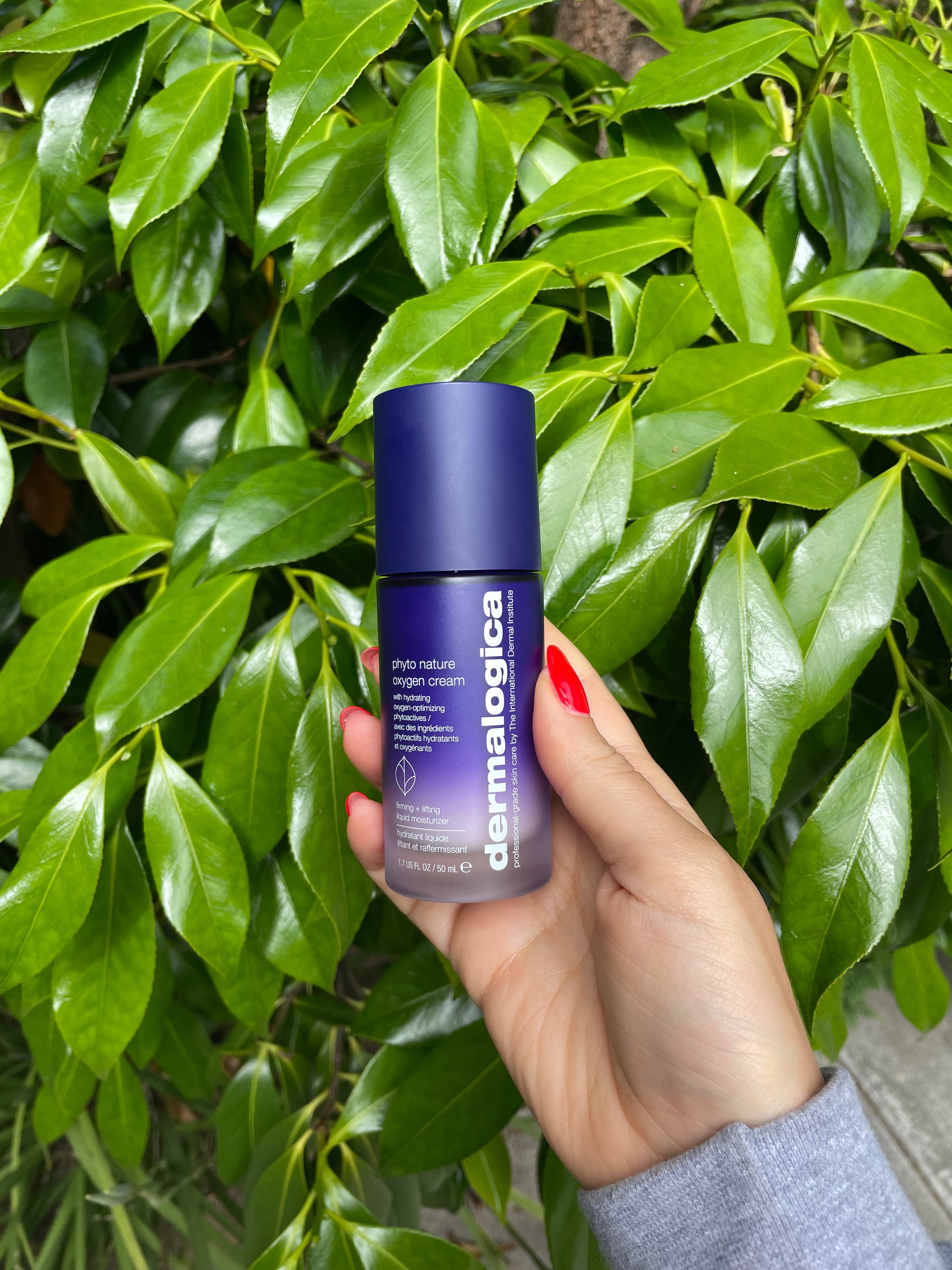 If there's one skin-care product I never, ever skip, it's a moisturizer. Yes, I probably should have said SPF, but in all honesty, I'd rather hide my face from the sun under a hat, a blanket, or a literal brown paper bag than skip out on moisturizer. You see, I have very dry skin, and when I forgo my favorite product, I'm left with that tight-face feeling. My nose starts flaking, I get dry patches that my makeup clings to, and I generally just look bleh.
That said, it takes a lot for me to find a moisturizer because I'm also acne-prone, so finding something that hydrates without causing breakouts is another factor I'm constantly considering. Add in the fact that I'm now (almost) in my mid-30s, and I'm also looking for something to treat my fine lines and wrinkles.
I didn't think there was a product that would work for all of my concerns until I found the Dermalogica Phyto Nature Oxygen Cream ($125). It has over 1,000 five-star reviews on Google (1,001 now, if you count mine), and I can confirm: it works wonders. I fell in love with it after testing it over the course of a few months, and I'm already planning on purchasing another bottle to send to my mom.
Ahead, learn more about the Dermalogica Phyto Nature Oxygen Cream and how it's changed my dry, acne-prone skin.
About the Dermalogica Phyto Nature Oxygen Cream
It is a lightweight moisturizer formulated for all skin types.
The product is made with squalane to increase hydration, jojoba oil to combat inflammation, and adaptogenic astragalus, which Dermalogica claims helps to reduce the appearance of fine lines and wrinkles.
It is free of parabens, phthalates, and mineral oil.
It is vegan, gluten-free, and cruelty-free.
The formulation does include fragrance; however, it contains less than one percent synthetic fragrance.
What I Like About the Dermalogica Phyto Nature Oxygen Cream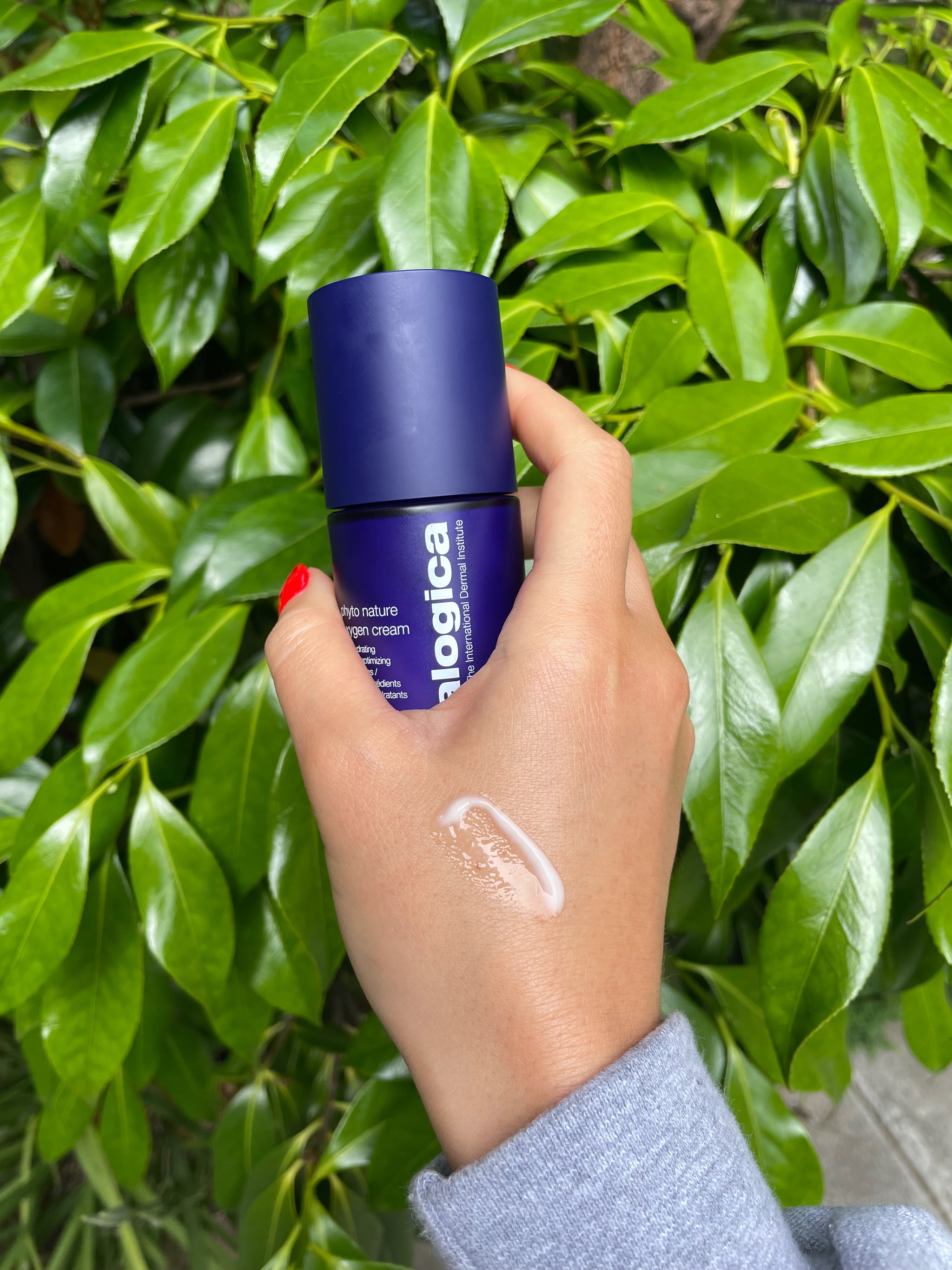 The first time I tested this product, I immediately loved the consistency. I have dry, acne-prone skin, so I love moisturizers that are thick and hydrating, but they are often too heavy and leave me prone to breakouts. This product is the perfect in-between texture — it wasn't so thick that it left my skin feeling greasy, but it was heavy enough that I felt like my skin was getting all the moisture it needed. It also gave my skin a slight glow without looking too shiny or oily.
After a few weeks of consistent use, I began noticing a difference in the texture and feel of my skin. I didn't notice my wrinkles rapidly disappearing or anything that staggering, but my face looked like it had more life to it, my skin felt plumper, and overall it just looked better.
Plus, I haven't experienced any issues with acne, which is always something I worry about when testing new products. It also wears well under makeup and plays well with my other skin-care products. I had no issues with pilling, and in general, I felt that my makeup wore better throughout the day whenever I was using this moisturizer.
How to Use the Dermalogica Phyto Nature Oxygen Cream
The brand recommends using this product twice a day, morning and night. They instruct that after cleansing and toning, take a small amount of the moisturizer and apply it over your face and neck in light, upward strokes.
Personally, I like to apply this product twice a day after cleansing and using my favorite vitamin C serum. A little product goes a long way, so I typically only use a dime-size dollop to cover my entire face and neck. I follow it up with eye cream, whatever SPF I'm currently into, and lip balm.
If I'm feeling extra dry, at night I like to layer this underneath an occlusive product like Aquaphor or Vaseline, so I can "slug" while I sleep. I always wake up with extra-hydrated, glowing skin.
What to Consider Before Trying the Dermalogica Phyto Nature Oxygen Cream
I'm in my 30s, so I'm looking for products to help with wrinkles and loss of firmness in my skin, but if you're younger and just looking for a daily moisturizer, I'd recommend something a little less pricey and more geared toward your specific skin-care concerns. On the other hand, if you've been searching for a product to help combat the signs of aging, this is the moisturizer for you.
Is the Dermalogica Phyto Nature Oxygen Cream Worth the Splurge?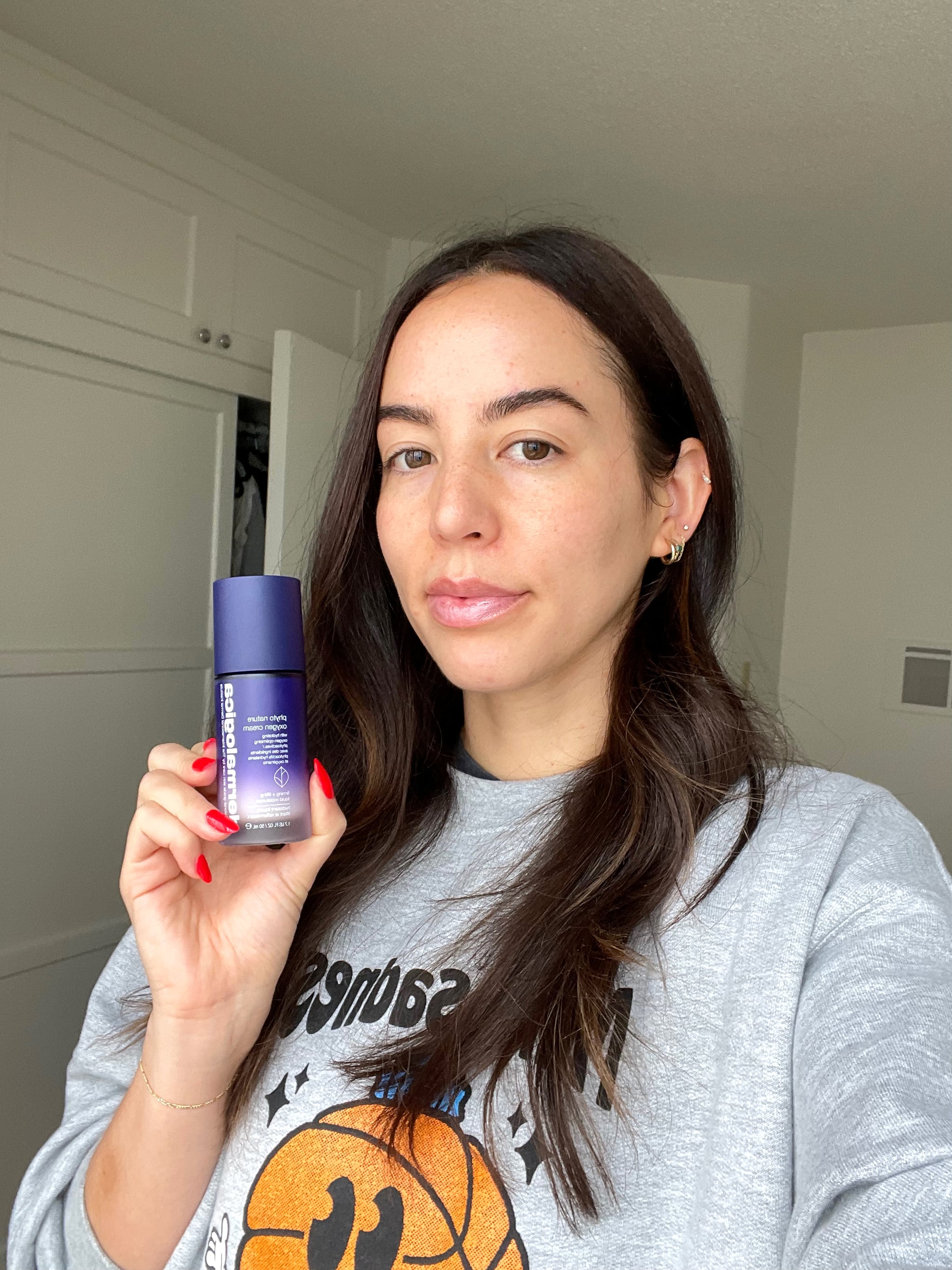 At $125 for 1.7 ounces, this product is not cheap. However, it took me about three months to get through my first bottle, as a little product goes a long way. I've seen a big difference in the way my skin both looks and feels, so for me, it's worth every penny.
Where is the Dermalogica Phyto Nature Oxygen Cream Available?
The Dermalogica Phyto Nature Oxygen Cream is available directly on the Dermalogica website, as well as from Sephora, Ulta, and Amazon.
Rating:


Source: Read Full Article